Google Pixel 3 Lite XL could come with Snapdragon 710 and a surprising RAM count
6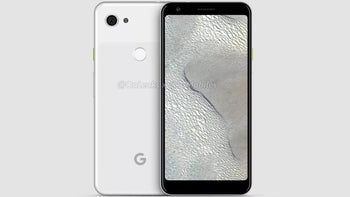 While it
sounded fairly implausible at first
, it seems more and more likely that Google has
two additional Pixel 3 variants in the pipeline
. The
Pixel 3 Lite and Pixel 3 Lite XL
(names to be confirmed) could bring back memories of a time (not that long ago) when El Goog was catering to a more budget-conscious audience with the Nexus family.

Of course, the exact price points of the two unreleased mid-rangers remain under wraps for the time being, but with Snapdragon 670 processing power in tow, they're clearly unlikely to cost a fortune.
Then again, a newly surfaced benchmark appears to suggest the Pixel 3 Lite XL will be faster than previously anticipated. The
January 13 Geekbench log
lists the model of this new device as "Foxconn Pixel 3 XL", which is obviously not the phone's official name.

Foxconn, by the way, is the world's largest contract electronics manufacturer, already handling Pixel 3 and 3 XL production in addition to the assembly of a big chunk of Apple's new iPhones and many other devices for various top brands.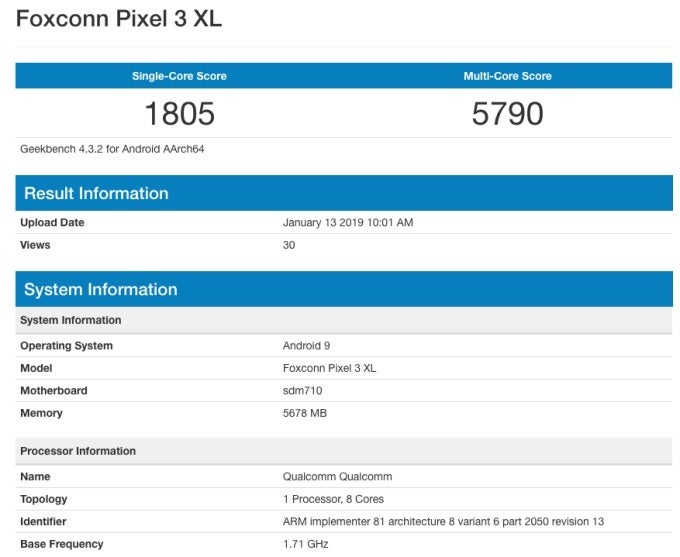 The Taiwan-based company could next be in charge of making the Pixel 3 Lite XL happen with a Snapdragon 710 SoC and 6GB RAM. As the name suggests, that's a better processor than the Snapdragon 670, powering solid upper mid-range devices like the
Samsung Galaxy 
A8s
and
Nokia X7
.
At the same time, it goes without saying it's no match for the Snapdragon 845 chipset found inside the
Pixel 3 and Pixel 3 XL
. But oddly enough, the two existing Pixel 3 versions share 4 gigs of RAM while the Pixel 3 Lite XL could make the jump to a full 6GB memory.
That's... certainly unusual, although we do have to point out Geekbench data can be incredibly easy to manipulate. But if this is not a pre-release Pixel 3 Lite XL prototype running unpolished Android 9.0 Pie software, what is it?