Save money on a refurbished Pixel or Pixel XL with prices starting at $320 with coupon code
4
If you're looking for a deal on a smartphone, one of the most overlooked places to find the model you want is among lists of refurbished handsets for sale. Sure, these devices were once another person's problem; but these units are usually fixed up, tested, and given a limited warranty before they end up in your hands. And of course, the appeal is that you can save some cash when buying a refurbished model.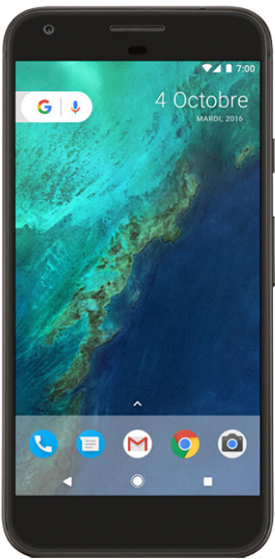 Buy a refurbished Pixel XL for as low as $359.99
Daily Steals is currently offering refurbished
Google Pixel
and
Pixel XL
units. The 32GB version of the refurbed Pixel is usually $339.99 and the 128GB model lists at $399.99. However, enter the coupon code RICKPIXEL when you're checking out, and you'll knock $20 off the price of both phones. That takes the 32GB Pixel down to $319.99, and the 128GB model to $379.99.
The refurbished 32 GB Pixel XL is normally priced at $399.99 and the 128GB Pixel XL will usually set you back $449.99. But using the coupon code RICKPIXELXL when checking out will take $40 off the price of both models,
like magic
! That reduces the price of the 32GB Pixel XL to $359.99 and the 128GB version to $409.99.
All colors are currently available, and there is a 90 day warranty that goes into effect. This is the Verizon version of the phone, although it can be unlocked to work with all major U.S. carriers. Shipping is free, and Daily Steals promises no hassle returns.
source:
DailySteals
via
AndroidAuthority