Bose adds Google Assistant to smart speakers and soundbars already supporting Alexa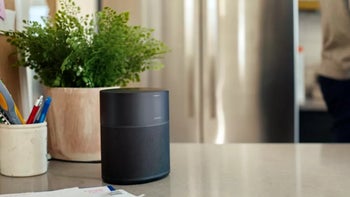 While Amazon and Google are battling for first place among
the world's smart speaker vendors
, the two tech giants remain open to hardware competition from the likes of Sonos and Bose as well, aiming to put their voice assistants on as many third-party devices as possible.
To enable Google Assistant functionality, users of any of the three aforementioned Bose products, which offer Alexa integration out the box, will have to access the "Voice Settings" menu in their Bose Music app, select the newly added service, and follow the straightforward setup process. Of course, first and foremost, you'll need a software update that's being applied automatically as we speak to your costly audio equipment.
By the way, if you're not comfortable coughing up $400 for the Bose Home Speaker 500, $550 for the Bose Soundbar 500, or $800 for the Soundbar 700, a smaller and slightly more affordable Bose Home Speaker 300 with built-in Google Assistant support out the box is coming "later this summer."
Unsurprisingly, the "compact" smart speaker looks a lot like its 500-branded big brother, minus the color screen used to display album art and track information.
According to The Verge
, the two-pound device will be priced at $259.95, which is much better than 400 bucks, but still a heck of a lot costlier than the
Google Home
or
Home Hub
, which probably means a far superior audio experience is to be expected.