Amazon continues to dominate a market in which Apple grows more irrelevant by the quarter
6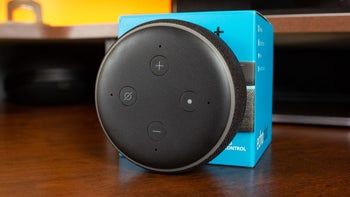 At this point, it should come as no big surprise that the thriving global smart speaker market had yet another stellar quarter. After all, we're talking about an industry expected to
surpass both tablets and wearable bands
in terms of its worldwide installed base before long, while
topping every other consumer tech segment
as far as US growth rates are concerned.
What might be shocking to see is the jump in Chinese shipments, examined by
Canalys in a fresh Q1 2019 report
. Believe it or not, smart speaker sales in the world's most populous country have surged by nearly 500 percent year-on-year, to no less than 10.6 million units between this January and March. That represents an insane 51 percent of all global shipments estimated for the year-opening timeframe, which naturally means China is now the largest smart speaker market, crushing the 24 percent share of the US.
That 24 percent number still equated to a solid 5 million units of the 20.7 mil worldwide total, while Amazon unsurprisingly retained first place among global smart speaker vendors, ahead of Google and... Baidu. Alibaba and Xiaomi are the other two China-based companies ranked in the world's top five, with Apple considered so irrelevant in the grand scheme of things right now that HomePod sales are lumped into the "others" category.
Granted, the Cupertino-based tech giant hasn't exactly made great efforts to dominate smart speaker volume charts, but it must still feel embarrassing to be disregarded like this in such a fast-growing, potential-brimming industry. While Apple ranked sixth in a
Q4 2018 Strategy Analytics report
a few months ago, the research firm did at least detail the company's sales figures for the holiday period.
Circling back to the top of the Q1 2019 charts, it's interesting to note Amazon's numbers jumped 84.7 percent compared to Q1 2018, while the growth rate of the Google Home lineup significantly declined. In fact, Google's silver medal placement is in pretty big danger, as Baidu, Alibaba, and Xiaomi are all within a distance of less than two percentage points in terms of market share. Amazon's crown seems extremely steady though, as the e-commerce giant holds 22.1 percent of the global smart speaker market with 4.6 million quarterly shipments.