Asus ZenFone Live (L1) adds to the US Android Go lineup
1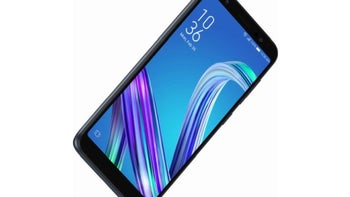 Following the likes of
ZTE
,
Alcatel
,
Nokia
, and
Motorola
while
beating Samsung to the punch
, Asus is today joining Google's low-cost, energy-efficient, and storage-saving Android Go program. Technically, the budget-friendly
ZenFone Live (L1)
is not an entirely new device, instead merely expanding from countries like Indonesia to the US.

Stateside, the modest 5.5-incher is for the time being up for grabs exclusively from Best Buy's e-store, eyeing physical availability through the same retailer "at a later date." Considering the target audience, silky smooth OS optimized for the humblest memory configurations, and especially an ultra-low $110 price point, this is not a bad slab of silicon, at least on paper.

It's got one of those trendy 2:1 "Full View" displays with 1440 x 720 (aka HD+) resolution and reasonably thin bezels, as well as a decent quad-core Snapdragon 425 processor under the hood, 1GB RAM, 16GB internal storage space, and an "all-day" 3,000 mAh battery.

Keep in mind the pre-installed Android Oreo (Go Edition) platform is specifically designed to work without a glitch even on handsets packing just 512MB RAM, featuring plenty of ultra-lightweight Google-made apps also meant to keep power consumption and digital hoarding room in check.

The unlocked Asus ZenFone Live (L1) is obviously compatible with all major GSM carriers nationwide, AT&T and T-Mobile included, also offering a 13MP rear-facing camera (at least according to Best Buy), as well as a 5MP selfie shooter with face unlock capabilities, and dual SIM support. There's no fingerprint scanner and the back is probably made of cheap plastic, but for $109.99, this is still a very well-balanced low to mid-end affair.
Recommended Stories