ZTE Tempo Go is the first Android Oreo Go Edition phone to be launched in the US
3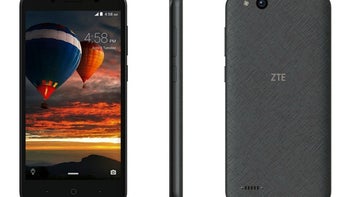 ZTE unveiled three new smartphones at Mobile World Congress (MWC) 2018, the
Blade V9
and V9 Vita, as well as the Tempo Go. You can see what the first two look like and what they have to offer in
our recent story
, so let's take an in-depth look at the third ZTE device unveiled this week – the Tempo Go.
ZTE Tempo Go is most likely the first
Android Oreo Go Edition
handset to make its debut in the United States. According to ZTE, the smartphone will hit the shelves sometime in March for only $80.
Given the low price, don't expect a high-end hardware configuration or a mid-range one for that matter. The Tempo Go offers just enough to be able to run Android Oreo and a tad more.
Hardware-wise, ZTE Tempo Go sports a 5-inch display with 854 x 480 pixels resolution and a 5-megapixel rear-facing camera. The smartphone is powered by a 1.1GHz quad-core
Qualcomm Snapdragon 210
processor, 1GB RAM, and 8GB expandable storage.
It's exactly what a budget-friendly smartphone would offer, but the ZTE Tempo Go also comes with all the Go apps released by Google, including Maps, Gmail, YouTube, Assistant and Gboard.
Although the smartphone has already been listed on ZTE's website, you can't purchase one yet since it shows as "out of stock." However, the Tempo Go should go on sale in March, so keep checking the store page if you want one.