Nokia 1 announced: Nokia's first Android Go phone is incredibly affordable
6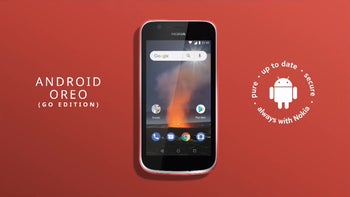 Last year's Nokia 2 was already a pretty cool budget phone, capable of lasting for 2 days on a single battery charge, it was a great backup smartphone for just $99. Could Nokia go even lower in pricing? Well, it seems it can! The Nokia 1 is here and it's the cheapest Nokia smartphone right now, expected to launch at around $85. What does it have to offer?
Well, as you can probably expect, the Nokia 1 is not a powerful monster in the hardware department. It's on the compact side of things, with a 4.5-inch display with a resolution of 854 x 480 pixels. It sports a modest quad-core, 1.1 GHz MediaTek 6737M with 1 GB of RAM and 8 GB of storage. On the camera side of things, its sensors are 5 MP on the back and 2 MP on the front. A rather generous 2,150 mAh battery keeps things running and, with such modest hardware, we expect it would do a good job at lasting a long time.
However, it's the first Nokia phone to come with Android Go — it has Android 8 Oreo Go Edition out of the box. What does this mean? Well, Go has been developed specifically with the intention to run on low-powered, low-memory phones. With all its stock apps replaced by Google Assistant Go, Files Go, Maps Go, YouTube Go, and Gmail Go — basically, light versions of those services — it should be able to offset the low-tier hardware's performance issues.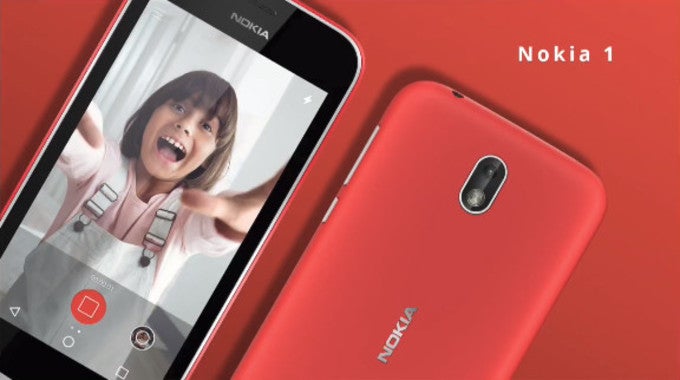 But the Nokia 1 is not supposed to be the poweruser's daily driver, of course. It's meant as either a backup device for your day on the beach, trip, or as a phone for a kid. It's meant to be portable and, most notably, fun. That's why Nokia will also be launching multi-colored shells for the device. Called Xpress-On Covers, they will allow you to switch to a different vibrant color for your Nokia 1 in no time, with just a snap.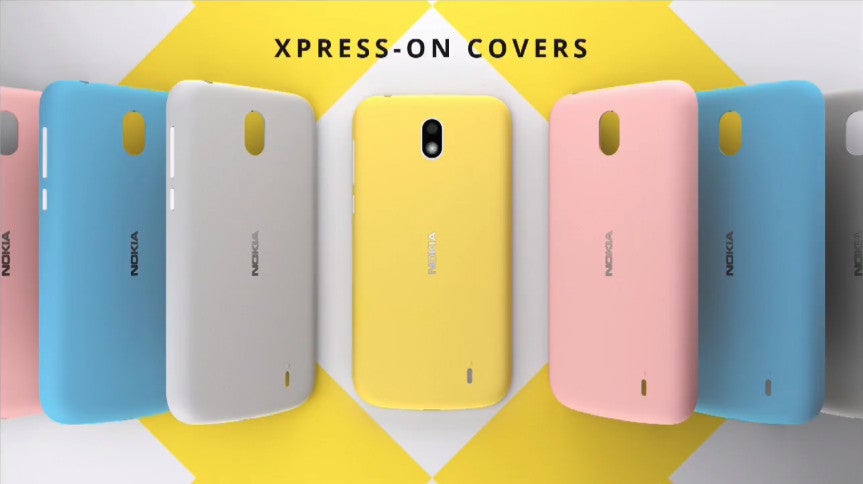 It sounds like a cool backup to have on hand, especially with how affordable it is. We'd love to play around with that Android Go on it to see how it runs in real life, though!
Recommended Stories