Apple's iPhone 7 and iPhone 7 Plus are on sale at Best Buy with payment plans
4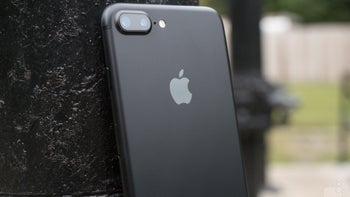 The
iPhone 7
and
7 Plus
may look archaic to a certain group of iOS power users that would never even consider buying the new iPhone XR, but if you think about it, these two are not so very old.
Originally released back in the fall of 2016, the iPhone 7 duo obviously runs iOS 12 glitch-free, most likely looking at two or even three additional major software upgrades. That kind of support alone makes
the latest Best Buy deal
worth the time of those interested in spending no more than $500 on a well-balanced "new" mobile device.

The smaller, single rear camera-sporting iPhone 7, which typically costs $449 and up, can be had right now for as little as $359. The $90 discount is only valid for AT&T customers willing to sign up to a 30-month installment plan, which will be charged $11.99 instead of $15 a month.

Meanwhile, Sprint and Verizon subscribers can commit to a two-year "contract" and save $65, with monthly payments reduced from $18.75 to $16.04 for a grand total of $385 or so.

The iPhone 7 Plus is itself available from Best Buy with $90 savings on AT&T and $65 shaved off its list price with Verizon or Sprint installment plans. That means the former carrier's customers need to cough up $15.99 a month for two and a half years, amounting to $480, whereas subscribers to "Big Red" or "Now Network" service are on the hook for $21.04 monthly expenses for a total of 24 months ($505 all in all).

Both the iPhone 7 and 7 Plus on special offer come with 32GB storage space, a fine quartet of color options (black, gold, rose gold, and silver), Apple A10 Fusion power, Touch ID fingerprint recognition, 3D Touch capabilities, IP67 water and dust resistance, and IPS LCD screen technology.