The Apple AirPower is probably not dead, based on recent job descriptions
1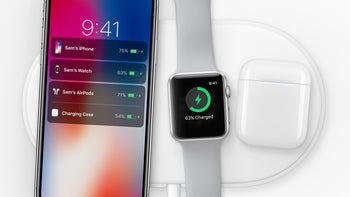 While Apple generally releases its products to the public shortly after announcing them to the press, a number of exceptions to the rule have cropped up in recent years. The 2017 iPhone X and 2018's iPhone XR both needed a couple of months to hit stores since making their formal debut, while the HomePod was commercially launched early this year following a June 2017 introduction.
But then there's the ambitious
AirPower wireless charging mat
, which was expected out in 2018 after a somewhat vague announcement alongside the iPhone X, 8, and 8 Plus more than a year ago.

Apple is searching for a number of talented individuals willing to work 38 to 40 weekly hours in Cupertino and Auckland, New Zealand to help "design, develop & launch next-generation Wireless Power Technologies in Apple products."

New "Wireless Power Technology team" members will contribute to the development of "bleeding-edge Wireless Charging designs" central to "the iPhone, Apple Watch, AirPods, AirPower and more."

Yup, the AirPower name is specifically mentioned in all six job listings posted between October 26 and December 6. Coincidence? We think not, although obviously, anything's possible.
This could merely be a sign Apple is considering rebooting the AirPower project, maybe with the goal of releasing a slightly less complex product akin to the
Belkin Boost Up
line or
Samsung's Wireless Charger Duo
. Or perhaps R&D work will soon be underway on a second-gen device requiring more manpower. Either way, it's starting to seem less and less likely that the Apple AirPower will die before actually being born.