Apple's AirPower wireless charger might cost a whopping $200
70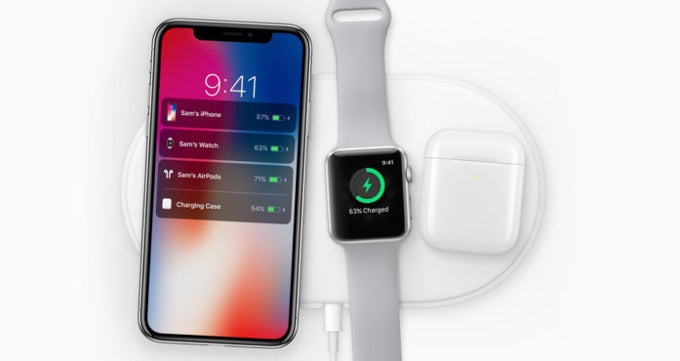 The Apple iPhone X, iPhone 8 and iPhone 8 Plus all support a new feature that no other iPhone in the past has had: wireless charging.
It's a convenient way to charge up your iPhone without having to look for that cable and bother finding the port every time, and since it's a Qi standard compatible, you can pretty much use most wireless chargers available.
Yet, Apple is making its own, one that will stand out with the capability to simultaneously charge not one, not two, but three Apple devices at the same time: typically an iPhone, an Apple Watch and Apple AirPods. This is the upcoming Apple AirPower charger that the company announced without providing much detail earlier in the year.
Yep, you read that right: a phone charger for $200
Well, we now may know the price. Polish retailer X-Kom has listed the Apple AirPower wireless charger on its website and has set the price at 999 Polish zloty, which translates to about $200 USD.
And if that is indeed true, this will certainly be one of the most expensive wireless chargers out there. This would even make it more expensive than the $160 AirPods it's supposed to charge! And it's also way more expensive than the already pricey $60 Belkin and Mophie wireless chargers (that only support charging 1 device). And if your point is that wireless chargers that can charge three devices simultaneously are a rarity... well, look at the IKEA NORDMÄRKE wireless charger for... $60.
Do keep in mind that this is preliminary information that has not been confirmed by Apple, so the company might actually have a different pricing once they release AirPower, but so far, this is the ballpark that we have.