You can take 50MP pictures with your non-rooted OnePlus One, here's how
10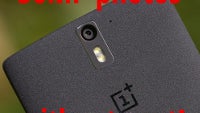 While we are waiting for
OnePlus to release its Oxygen OS
for its sole (for now) champion, the OnePlus One community has certainly not remained idle while it's waiting for the
OnePlus 2
. If you have not substituted CyanogenMod 11S for one of the numerous third-party ROMs available for the OnePlus One, then you can easily snap 50MP pictures with your device. That's right, you read that correctly. What's even better is that you don't need root access in order to accomplish this.
How to do this, exactly? It seems that the camera app from Oppo's ColorOS has been successfully ported to CyanogenMod 11S. This particular app allows users to take photos of up to 50MP in size thanks to an image interpolation technology. This feature was among the more head-turning camera features that debuted on a number of Oppo devices, like the
Oppo Find 7
/
Find 7a
.
The process of installing the ColorOS camera on the OnePlus One is pretty simple and straightforward - just install the app, then install certain plugins, and you're good to go! Among the other noteworthy features of this camera app are: "working 4K recording with pause/resume support, HDR Recording, SlowMotion recording, saturation, burst mode, ISO settings, etc".
If you want to flash the ColorOS camera on your device, head to the source link for further instructions.