Xiaomi Mi Mix 2 vs Samsung Galaxy Note 8, S8 vs LG V30 vs Essential Phone: "bezel-less" size comparison
12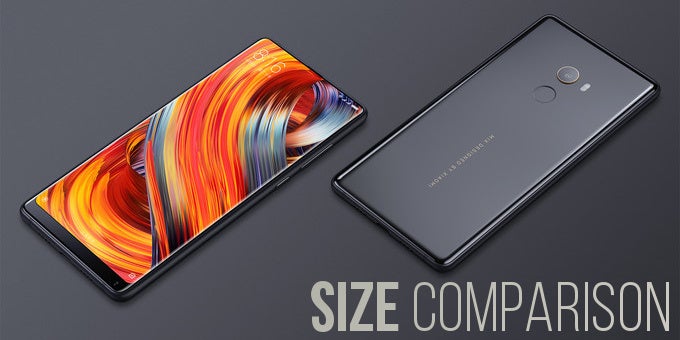 Xiaomi, a company that is big in China, but has no official presence in the United States (and very little in Europe), has launched its best phone yet: the
bezel-less Xiaomi Mi Mix 2
.
The Mi Mix 2 is the successor of what's arguably the first bezel-less phone: last year's gigantic, 6.44-inch Mi Mix.
The original Mi Mix was deemed a "concept phone" and sold in limited quantities, and it never really proved all that practical, not least because of its huge size. The new Mi Mix 2, however, has taken some valuable lessons and now features a narrower and taller, 18:9 display that is also smaller in size at 6 inches. Its much more comfortable to hold and use, and here is how its size compares to the rest of the best Android phones and iPhones out there. Take a look.
Xiaomi Mi Mix 2 vs original Mi Mix vs Essential Phone vs LG V30
The Mi Mix 2 features a slight chin at the bottom, with all the rest of the phone being "bezel-less". It's about as big as the LG V30 and bigger than the Essential Phone.
Xiaomi Mi Mix 2 vs Samsung's Galaxy Note 8, Galaxy S8 Plus and Galaxy S8
When compared to Samsung's extra tall lineup of 18.5:9 phones, the Mi Mix 2 feels a bit better-proportioned.
Xiaomi Mi Mix 2 vs Apple iPhone 7 Plus vs iPhone 7 vs iPhone SE
And here is how the Mi Mix 2 compares to Apple's current iPhone lineup.