What is the reason for Instagram's December 12th special event?
12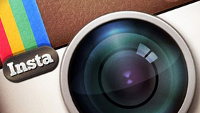 Instagram sent out an invitation to a mysterious event being held in New York City on December 12th. By itself, that isn't so strange. But when you consider that the invites were sent on paper through the regular snail mail, speculation grows that the event will have something to do with printing. Other invitations included a picture printed on a block of wood with a hanger on the back so that it could be hung up on the wall. It is possible that Instagram could be offering a promotion just in time for the holiday shopping season.
If Instagram is planning on offering physical reproductions of subscriber's photos, they will have to take on companies that already offer such pictures on various media like canvas, glass and wood. At least one company offers marshmallows with your Instagram picture printed on it.
Instagram co-founder Kevin Systrom will be hosting the event on December 12th, which will take place at 10am EST. Facebook has been seeking ways to monetize its whale of a purchase, and
ads have started running on the site
. Another possibility is that
after having a $3 billion offer from Facebook for Snapchat allegedly turned down by CEO and co-founder Evan Spiegel
, Facebook is going to hit Snapchat right where it hurts by using Instagram to start a competing service that will offer messages that self-destruct.
We should know what Instagram's big event will be about by this time next week. Try to hold on until then.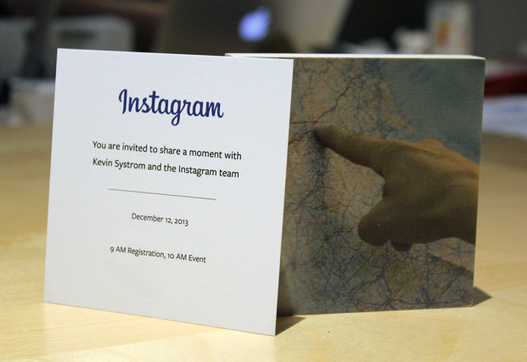 What will Instagram's December 12th event bring?
source:
TechCrunch