Instagram starts running its first ad
6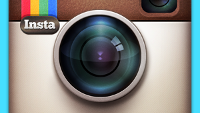 After wondering for a little more than a year
how Facebook would monetize Instagram
, the picture sharing social network starting running its first ad on Friday. Late last month,
Instagram showed users what an ad would look like
so it can be distinguished from a regular Instagram photo. An ad will have a special icon in the upper right corner with the word "
Sponsored
" right next to it. One estimate has Instagram receiving ad revenue of $340 million next year.
The first ad shared through Instagram users' feeds is one for a watch made by fashion house Michael Kors. Instagram users who don't like an ad that they see can click on the "..." icon which will remove the ad and allow the user to write feedback explaining the reason why he or she doesn't like it.
Instagram says that more ads are coming soon, mostly from companies with a huge Instagram presence. Kors fits that profile with 1.7 million followers and over 700 posts. The site is talking with other companies and more ads are expected in the next few weeks.
Facebook purchased Instagram last year for $1 billion
in stock.
source:
USAToday
Recommended Stories