Wells Fargo analyst says Sprint's unique connections allow it to profit from free iPhone 7 promotion
4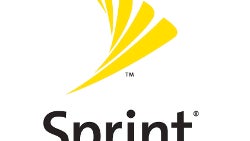 All four major U.S. carriers kicked off the launch of the
Apple iPhone 7
and
Apple iPhone 7 Plus
in the U.S. by
offering consumers the opportunity to snag a free 32GB iPhone 7
. While AT&T and T-Mobile have ended their promotion, Sprint and Verizon continue to offer a free iPhone 7 with a trade in of the
Apple iPhone 6s
or
Apple iPhone 6
(add the
Samsung Galaxy S7
or
Samsung Galaxy S7 edge
for Sprint). The nation's fourth largest carrier is trying to pick up some new subscribers and keep existing ones from leaving, even though some Wall Street pencil pushers think that Sprint loses $150 to $200 for each phone it gives away."
But one analyst thinks that there isn't any red ink at all for Sprint. Jennifer Fritzsche, a Wells Fargo Senior Analyst, believes that Sprint can actually turn a profit on the promotion. She reaches that conclusion by analyzing several factors. First of all, the largest used handset distributor on earth is
Brightstar
, owned by Sprint's majority stockholder SoftBank. And Brightstar was founded by none other than Marcelo Claure, Sprint's CEO. According to the analyst, these connections allow Sprint to recover as much as $200 for each
Apple iPhone 6s
and $400 for each
Apple iPhone 6s Plus
that is traded in toward an iPhone 7.
Sprint has been an industry leader in allowing customers to lease their phones. While it appears that
it will no longer allow this for Android flavored handsets
, it plans to continue offering leases on the iPhone. After the 18 month lease is done on a phone, Sprint can collect an additional $200 after the phone is either returned by the customer, or purchased by him. According to Wells Fargo's Fritzsche, that extra $200, which no other carrier can collect, can be the difference between red and black ink for Sprint
"Therefore, assuming a value of $200 - $400 at the front end and $200 at the back end of the lease – allows Sprint's total capture value to be in the $400 - $600 range. The key difference/advantage for Sprint is the last delta ($200 at the end of the lease or turn in of the phone) is unrecoverable for other carriers."-Jennifer Fritzsche, Senior Analyst, Wells Fargo
Thanks to its connection with Brightstar, and Marcelo Claure's expertise with this part of the industry, Sprint does have an advantage over the other U.S. carriers that might help it cash in with a strong bottom line performance for the third and fourth calendar quarters this year.
source:
FierceWireless