Sprint ends leasing option for Android phones?
20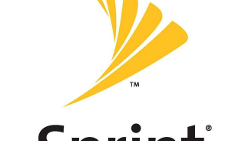 A new report says that Sprint has ended its leasing program for Android phones. The wireless operator will continue to offer a leasing option for the
Apple iPhone 6
,
Apple iPhone 6 Plus
,
Apple iPhone 6s
,
Apple iPhone 6s Plus
,
Apple iPhone 7
and the
Apple iPhone 7 Plus
. Wave7 Research has told its subscribers that Sprint has stopped offering leasing for the
Samsung Galaxy S7,
and has ended its Galaxy Forever program which required that Sprint customers lease the latest Galaxy S handset.
Sprint has been inconsistent with its announcements. In January, the nation's fourth largest carrier
did away with two-year contracts and started offering a leasing option
. One month later,
the contracts were back
. CEO Marcelo Claure had previously noted that the by the end of this year, Sprint would be offering its customers device-leasing exclusively; that appears to be out.
A Sprint spokesman refused to confirm whether it has in fact ended leasing of Android phones. In an email, a spokesman promoted the carrier's equipment installment plans. "Sprint offers $0 down (for qualified customers), interest free option on our installment billing product which is on all handsets. We work to ensure that our customers have as many options as possible to pay for their device in the most affordable way."
Thanks to a deal with Sprint's parent SoftBank, the latter had created a handset leasing company that provided the wireless operator with $1.1 billion in cash. This was done to allow Sprint to keep the financing of the leased handsets off of Sprint's balance sheet.
:"Sprint has been slowly moving away from leasing, as in late June, Sprint discontinued leasing with the popular GS7 Edge and the Galaxy Forever upgrade program – which was available for four months – was also discontinued. Leasing was not available with new devices launched by Sprint in recent months, including the iPhone SE, the LG G5, and the HTC 10."-Wave7 Research
via
FierceWireless