Wave7: Apple iPhone sales ride Sprint's BOGO to score strong June rebound in U.S.
99+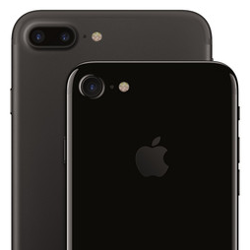 According to analytical firm Wave7, Sprint's BOGO promotion on leased
Apple iPhone 7
and
Apple iPhone 7 Plus
units have helped Apple score a strong June in U.S. sales. Apple's chief rival, Samsung, benefited from a strong start for the
Samsung Galaxy S8
and
Samsung Galaxy S8+
. The latter two handsets were the subject of a T-Mobile BOGO, but sales of the previous generation models (
Samsung Galaxy S7
and
Samsung Galaxy S7 edge
) have dried up to the point that Samsung's sales at physical retail locations in the states have been negatively affected.
Wave7 analyst Jeffrey Moore notes that Samsung's market share in the U.S. is slipping. The Galaxy S7 and Galaxy S7 edge are quickly disappearing, and unlike the sales picture after they were originally launched, the Galaxy S8 is now outselling the Galaxy S8+. Moore says that he has heard very positive feedback from Sprint reps about how the carrier's BOGO deal on the iPhone 7 series is positively affecting sales of the handsets. The bottom line is that Apple's share in the U.S. is bouncing higher.
According to the analyst, the
LG G6
has been "a flop." Even though the phone garnered decent reviews, in-store sales have been low, and shelf space has been non-existent except for Best Buy. There was a blip in sales thanks to T-Mobile's BOGO for Father's Day, and the phone continues to outperform at the nation's third largest wireless operator. But overall, Wave7 points out that LG has not produced a national television campaign for the LG G6 in over a month.'
"iPhone share in the June survey has bounced back somewhat in the aftermath of the April GS8 launch Sprint reps have provided strongly positive feedback about the impact of the carrier's iPhone BOGO."-Jeffrey Moore, analyst, Wave7
via
FierceWireless