Verizon, AT&T or T-Mobile, who do you think has the best unlimited plans now?
25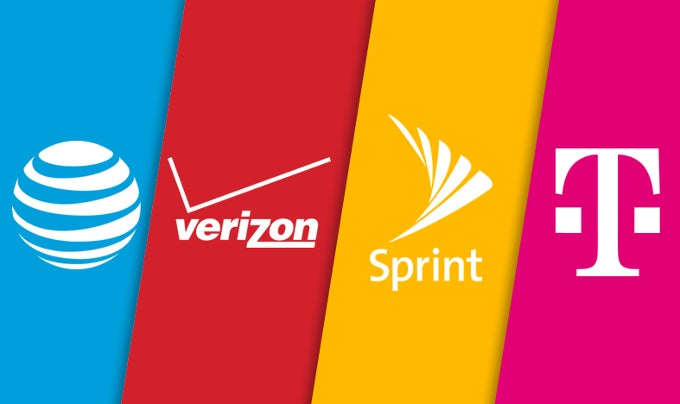 Starting as soon as Monday, June 18th,
Verizon's new Above Unlimited plan
, as well as the unique ability to mix and match plans on different lines within the same family, will kick into existence.
The Above Unlimited option may be a godsend for those who travel a lot abroad, as it includes five free days of TravelPass activations per month (up to a $50 value), plus free 500GB cloud storage, and, above all, more than triple the speed de-prioritization (aka throttling) limit of the previous, Beyond Unlimited plan. Heck, with a 75GB restriction potential on full LTE speeds you can very well ditch your home broadband Internet, and move entirely on cellular connectivity around the house, too.
AT&T, on the other hand, decided to
put the kibosh
on its grandfathered unlimited tier for $30/month, and raised its price to $45, prompting a
quick response from T-Mobile
, which immediately outed a switching bonus for disgruntled AT&T subs on the grandfathered plan. Looking at all that brouhaha, as well as Sprint's race-to-the-bottom
$15/month
unlimited offer that
didn't last long
, Verizon decided to compete upmarket with an innovative mix and match strategy.
That is why we wanted to ask you, come June 18th when Verizon's new plans kick in, which carrier do you think will have priced its unlimited plans best for what they offer - Verizon, AT&T, or T-Mobile. We are including Sprint's plans as well, though it might very well be folded into
a new T-mobile carrier
very soon. Check the table below for an at-a-glance reference, and tell us your unlimited pick.


AT&T Enhanced Plus/Choice
Verizon Above/Beyond/Go
T-Mobile One Plus/One
Sprint
1 line
$80/$65
$95/$85/$75
$80/$70
$60
2 lines
$150/$120
$180/$160/$130
$140/$120
$100
3 lines
$170/$140
$210/$180/$150
$170/$140
$100 (until 3/21/2019)
4 lines
$190/$160
$240/$200/$160
$180/$140 (promo)
$100 (until 3/21/2019)
5 lines
$210/$190
$300/$250/$200
$210/$160 (promo)
$100 (until 3/21/2019)
Perks
Free HBO streaming.
Data plan usage in Mexico and Canada, as long as talk, text or data there doesn't surpass 50% of the total for two months in a row.
Mix&match plans on each line
Go90 streaming
500GB Verizon Cloud, as well as 5 free TravelPass days per month for Above Unlimited customers
All taxes&fees included.
Free std. Netflix for 2+ lines at full price.
Up to 5GB of 4G LTE for Canada and Mexico.
Free Hulu streaming
Data caps and limitations
After 22 GB/Any time (Choice)

HD streaming for Plus with Stream Saver turned off, SD 480p for Choice plans
After 75GB/22 GB/Any time (Go)

HD streaming, SD 480p for Go plans
After 50 GB

HD streaming for Plus, SD 480p for the One plan
After 23 GB

Unlimited video in high-definition:
- Streaming video (up to 1080p)
- Streaming gaming (up to 8mbps)
- Streaming music (up to 1.5mbps)
Hotspots
15GB/none (Choice plan)
20GB/15GB/600kbps (Go plan)
10GB LTE (One Plus plan)/3G speeds (One)
10GB
*All prices are after Auto Pay and w/ paperless billing, include unlimited talk&text in the US