Citing heavy demand, Sprint will end its $15 per month Unlimited Kickstart plan Friday night
9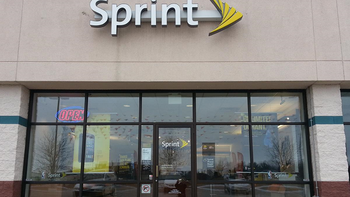 Earlier this month, Sprint announced a limited time promotion
offering consumers an unlimited plan for only $15 per month
(not including taxes and fees). Called
Unlimited Kickstart
, Sprint's goal is to add as many new subscribers as possible, even if it eventually takes a beating thanks to the pricing. Aimed at new Sprint subscribers only, the plan is available online and requires the subscriber to sign up for auto pay. Featuring unlimited talk, text and data, video streams max out at 480p, music streams at 500Kbps, and gaming at 2Mbps.
Because of the extremely low monthly price, the deal has proven to be too successful; Sprint is blaming heavy demand for its decision to shut down
Unlimited Kickstart
this Friday night at 11:59pm EDT (8:59pm PDT). Talk about ironic. Heavy demand for this plan is forcing Sprint to put an end to it. If interested, you still have until the end of Friday (June 15th) to sign up for it.
Sprint would not reveal how many new subscribers it has signed up so far with the plan, which offers unlimited service to a family of four for $60. That happens to be a 40% discount from the carrier's usual price of $100 for four lines with its
Unlimited Freedom
plan. Sprint's prospective new corporate parent T-Mobile charges $160 for four lines of unlimited, although that price includes taxes and fees. Verizon and AT&T also charge that amount for four lines in their lowest tier of unlimited service, but that price does not include taxes and fees.