WTH? T-Mobile offers $250 to certain AT&T grandfathered unlimited subscribers who make the switch
7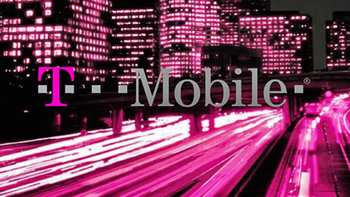 Last week, we informed you about AT&T's decision to
hike the monthly price of unlimited service to subscribers grandfathered into low priced unlimited service
. The nation's second largest carrier has not offered this particular plan for eight years, and will raise the price to $45 per month for each grandfathered subscriber. That is still a bargain compared to the $65 a month that AT&T's current unlimited tier is priced at. And those grandfathered into the older plan don't have to deal with the caps on the speeds of streaming services, like the one that limits video streams to 480p.
Still, with the price hike, the grandfathered AT&T subscribers have seen the price of their unlimited plan rise 50% from the original $30 a month that they paid. Never one to miss an opportunity to take upset customers off the rolls of competing carriers, and at the same time get a jab in at them, T-Mobile has announced its WTH deal.
T-Mobile says that the initials stand for "Why The Hike?," but we know better than that. The new deal from T-Mobile begins next Wednesday, June 20th and covers "AT&T customers on their 'grandfathered' Data Unlimited for iPhone on 4G LTE with Visual Voicemail plan." Subscribers to that plan through June 7th or later, can switch to T-Mobile and receive a $250 pre-paid card "to make up for AT&T breaking their promises over these last two years."
John Legere, president and CEO of T-Mobile took this opportunity to reiterate that in his view, "AT&T is Dumber for sure." Those who follow Legere know that he often refers to Verizon and AT&T as
Dumb and Dumber
, riffing on the movie of the same name. Legere points out that the definition of a grandfathered plan means that there are no changes from the first day it is offered, including pricing.
"If there ever was any question, this seals it. AT&T is 'Dumber' for sure. Here, let me explain the term "grandfathering" to you, Big Blue – it means keeping the same deal you got when you signed up. We won't stop calling BS on the Duopoly when they screw their customers. That's what the WTH Deal is all about. Righting wrongs is in our Un-carrier DNA."-John Legere, president & CEO, T-Mobile
Besides the $250 pre-paid card for AT&T's grandfathered unlimited subscribers, T-Mobile is offering those switching from another carrier $650 per line via trade-in credit and pre-paid card. To receive that $650 credit, you will need to trade-in a phone or tablet, purchase from T-Mobile a new phone or tablet, and sign up for a qualifying plan.
source: T-Mobile