Verizon reportedly will dump one of its well-known media properties
1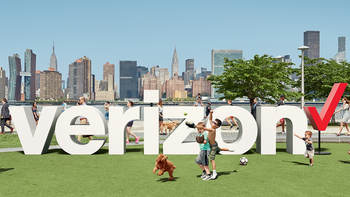 Back in June 2013,
Yahoo purchased micro-blogging and social networking app Tumblr for $1.1 billion
(including liabilities). Then Yahoo CEO Marissa Mayer wanted to bring some younger users to Yahoo, and she thought that Tumblr would help. Three years later, Yahoo wrote off $712 million of the purchase price in two separate transactions leading up to Verizon's acquisition of Yahoo for $4.5 billion.
Now,
according to the Wall Street Journal
, it appears that Verizon wants to get rid of Tumblr.
Once adult content was banned from the site back in December
, the number of Tumblr users plummeted. The nation's largest carrier is trying to boost its Verizon Media Group unit, formerlly called Oath. This business segment contains the properties that Verizon is running after purchasing Yahoo and AOL. The Media Group unit is home to HuffPost, Yahoo News, MapQuest, and other popular online sites and apps. Last year, the carrier took a $7.5 billion charge against the value of the division and cut its head count by 7%
Despite selling Flickr and exploring a sale of Tumblr, Verizon CEO Hans Vestberg says that the company is still committed to its Media Group.