Verizon, Nokia and Qualcomm complete first 5G call using 3GPP-compliant NR technology
6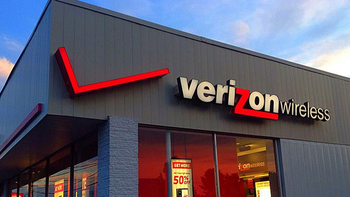 The other day, we told you how Verizon Chairman Lowell McAdam and KT chairman and CEO Chang-Gyu Hwang
connected on the first "pre-commercial" 5G video chat
during the Super Bowl. As carriers continue the testing process for 5G, today Big Red announced that along with Nokia and Qualcomm, it completed a 5G voice call. With this action, Verizon becomes the first carrier to make such a call using 3GPP-compliant 5G New Radio (NR) technology over licensed spectrum
The call was made over Verizon's millimeter wave spectrum using Nokia's 5G network technology. The device used was a 5G NR prototype that was contributed by Qualcomm. The test took place earlier this month at Nokia's facility in Murray Hill, NJ. The 3GPP, or the 3rd Generation Partnership Project, is comprised of organizations that develop global telecommunications standards.
Qualcomm's 5G NR millimeter wave prototype device includes an optimized millimeter wave RF front-end design and features a smartphone-type form factor. Last week, the chipmaker said that it already has
18 smartphone manufacturers lined up to use its Qualcomm Snapdragon X50 5G NR modem next year
.
Beginning later this year,
Verizon will start offering 5G service over millimeter wave spectrum in 5 markets
, starting with Sacramento. This will deliver to customers in those markets "massive bandwidth, ultra-high speed and single digit latency for emerging fixed and mobile use cases."
"With this first 3GPP NR standards-based connection, Verizon continues to lead the development of 5G technology. By partnering with Nokia and Qualcomm to combine 5G technology with our deep millimeter wave spectrum, we're well on the way to being the first to usher in the next era of wireless communications for customers."-Ed Chan, senior vice president and chief technology architect, Corporate Network & Technology, Verizon
Earlier this month, Sprint CEO Marcelo Claure said that
Sprint will be the first U.S. carrier to offer nationwide mobile 5G service
. He said that the service is expected to launch sometime in the first half of 2019.
source: Verizon