Sprint CEO Claure: Sprint to offer nationwide 5G service by the first half of 2019
21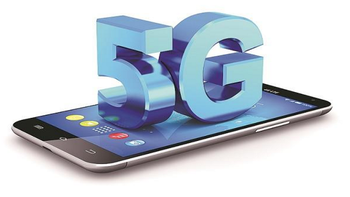 Sprint announced yesterday that it will be launching its mobile 5G network nationwide during the first half of 2019. If the carrier does live up to its promise, Sprint will be offering its customers the next generation of wireless service coast to coast before T-Mobile. The latter has said that it will start offering next generation wireless in 2019 with nationwide service ready by 2020.
Sprint has been hoarding 160MHz of high-frequency 2.5GHz spectrum in the top 100 markets, which it plans on using for 5G. Sprint CEO Marcelo Claure says that half of Sprint's cell towers currently feature 2.5GHz capabilities, and that number will come close to 100% over the next year. According to the executive, a software update sent to Sprint's cell towers that support massive MIMO (which expands the number of antennas transmitting information between a cell site and a handset) can quickly upgrade these towers to 5G NR standards. In addition, Claure says that Sprint will also deploy 40,000 outdoor small cell solutions, 15,000 strand mounted small cells, and as many as 1 million Sprint Magic Boxes.
Of course, without 5G enabled handsets, rolling out the next generation network would be a waste of time. Claure says that
Qualcomm will release new modem chips for 5G
toward the end of this year. And the CEO said that Sprint has had "a conversation with a leading Korean manufacturer to basically have devices ready by the first half of 2019." That would mean that either Samsung or LG will be offering a 5G enabled handset compatible with Sprint's 5G service, around the time that the new network is launched.
"We're working with Qualcomm and network and device manufacturers in order to launch the first truly mobile [5G] network in the United States by the first half of 2019. This development will put Sprint at the forefront of technology innovation on par with other leading carriers around the world … We believe our next-gen network will truly differentiate Sprint over the next couple of years."-Marcelo Claure, CEO, Sprint
One thing that consumers won't want to hear is Claure's comments on pricing. He vows that Sprint will be the price leader, but only until 5G rolls out. "We're going to have a lot of room to increase our price of unlimited to get to similar prices as Verizon and AT&T in the future," said the executive.
Verizon plans on offering
residential 5G service in as many as 5 markets this year
. Big Red will employ its millimeter-wave spectrum for the service. AT&T will offer a 5G "puck" device as it plans on offering 5G in as many as 12 cities this year. T-Mobile, partially relying on the 600MHz spectrum it won during the FCC auction last year,
has already discussed its vision
for the next generation wireless service.
source:
FierceWireless