Verizon customers set record at the Super Bowl; Verizon, KT make 5G video call during game
14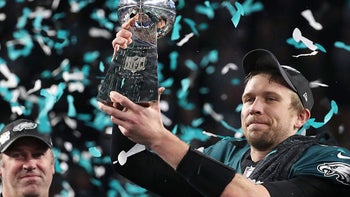 Wow! Super Bowl 52 was quite a shootout. Both Eagles' QB Nick Foles and Patriots' signal caller Tom Brady put on an aerial display never seen before in the Super Bowl. Also never seen before is the amount of mobile data consumed by Verizon customers during the big game. First, we should point out that 57% of the fans at U.S. Bank Stadium were Verizon customers. In and around the stadium, they used a record breaking 18.8TB of data on Sunday, an increase of 70.9% from the 11TB used during last year's game. According to the nation's largest carrier, the amount of data used yesterday by Verizon customers is the equivalent of one person binge watching streaming HD video for 435 consecutive days.
Verizon subscribers also had the highest average download speeds at the Super Bowl. This data was computed by third party firm P3. The company monitored the data speeds for all four major U.S. wireless operators at the stadium. Big Red customers used their mobile devices (in this order) to browse the web, stream video, visit social media (Snapchat, Facebook and Instagram were the three favorites) and to peruse sports apps. Verizon says that peak usage of its network at the stadium occurred during Justin Timberlake's halftime show, when Tom Brady was stripped of the ball late in the game, and during the opening kickoff.
Also on Sunday, Verizon and KT made the very first pre-commercial 5G video call. Verizon Chairman and CEO Lowell McAdam and KT chairman and CEO Chang-Gyu Hwang used prototype 5G tablets produced by Samsung. All three companies are working together toward the eventual rollout of 5G service worldwide.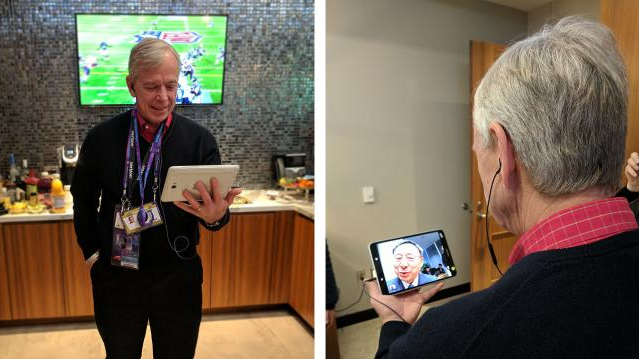 Verizon CEO Lowell McAdam and KT CEO Chang-Gyu Hwang on the first pre-commercial 5G video call
source: Verizon