Until May 17th, use this coupon code to save $50 on the 32GB and 64GB Motorola Moto X (2014)
8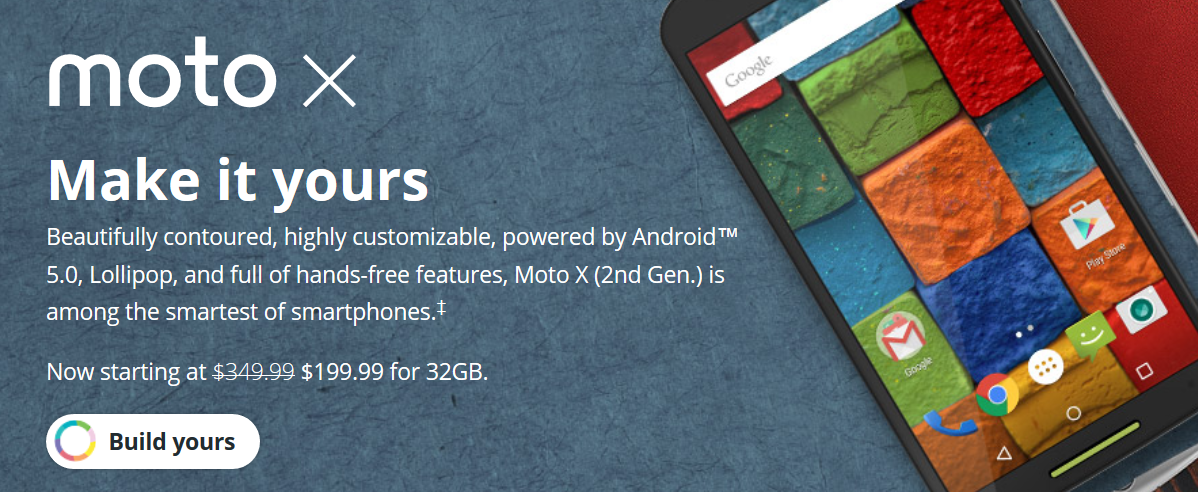 From now to May 17th, use the coupon code SPRINGISHERE to receive an extra $50 off on the already discounted 32GB and 64GB Moto X (2014)
Do you know your seasons? If you do, Motorola will sell you the 32GB
Motorola Moto X (2014)
for just $149.99. All you need to do is use the coupon code
SPRINGISHERE
when you are checking out, and Motorola will let you take an additional $50 off the already discounted price of $199.99. The deal will run until May 17th,
which happens to be the day that Motorola is holding a media event in New Delhi and in Mexico
to introduce the Motorola Moto G4 and Motorola Moto G4 Plus.
If you really need the extra internal storage capacity found in the 64GB version of the Moto X (2014), using the coupon code will allow you to purchase the 64GB model for $199.99, a $50 savings from the $249.99 price that Motorola was charging.
Motorola is also waiving shipping charges on all orders over $75. Remember the coupon code SPRINGISHERE and you won't go wrong.
source:
Motorola
via
AndroidCentral