Motorola Moto X 2014 Review
67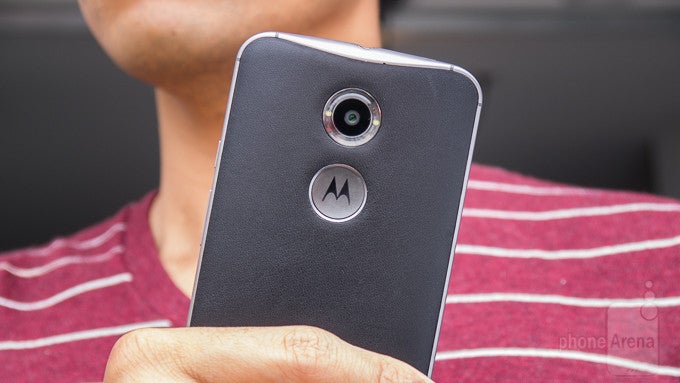 Introduction
Reinventing itself last year, Motorola struck a chord in the Android community with the launch of its
Moto X
smartphone. It was a bold venture indeed, especially in light of the competition that it had to fight against in the space. Competing valiantly to stay relevant amidst the heavy spec'd devices that existed at the time, the Moto X proved that a good phone doesn't need to conform to the preconceived notions of better, faster, and stronger. Rather, it delivered a resounding experience that didn't overwhelm us with its set of features – while providing a higher level of customization to its design than anything else.
One year later, one year wiser. Its successor, one that bears the same name, receives all of the evolutionary upgrades typical of any successive device. From the looks of it all, the same recipe from last year has been used again with the
new Moto X
– so you have the same level of customization with its design, simple features that aren't redundant, and it's not so specs-conscious. Going with this mentality, it's unclear at the moment if it's going to be enough to sway consumers away from the other handful of models already making noise in the space.
The package contains:
microUSB cable
Wall charger
SIM removal tool
Quick start guide
Design
Sticking with the same foundational design language, the Moto X is able to sport a more aggressive design that gives this mostly plastic bodied thing some serious appeal.
There's no arguing that the new Moto X bears the same foundational design characteristics we saw last year, but it's now sporting a more aggressive design that we like – and sophistication too, depending on what rear casing option you choose to go with. What's most apparent, though, is the increase of size, which makes it tougher to try and operate with a single hand. Even though it's wider and taller, the Moto X maximizes the real estate it has to work with, as it's able to offer more display area than the
Samsung Galaxy S5
while being slightly shorter and having the same width.
When Moto Maker for the new Moto X launches, prospective buyers will have the same level of control in designing the phone as they had with last year's model. From choosing the colors of the front and rear casings, other additional goodies, such as selecting the color accents to custom engravings, help to continue giving the new Moto X an unprecedented level of customization. In addition to the bevy of colored plastic casings and wooden ones, this year's model can also be outfitted with genuine leather options from the Horween Leather Company – giving it that sophisticated appeal. Our particular model bears this new finish, but as much as we appreciate its added appeal, we're reluctant to say we'd go with it again because it's prone to being scuffed more easily. After a few days of using the new Moto X, we already have some blemishes to its leather finish.
One new change to the design that we really dig is the aluminum frame that wraps around the entire edge of the phone. Of course, it contributes in giving the phone a more premium quality, but it certainly helps to give it a solid construction as well. In contrast to last year's model, this new one is undeniably more sturdy. Just as before, the new Moto X also packs a "splash guard" water-repellant coating to ensure it'll be protected against minor things like using it in the rain, but don't expect this to have the same resilient water-resistant qualities of the Galaxy S5 or
Xperia Z2
.Although mostly comprised out of plastic, the new Moto X definitely has a design that's more attractive than other plastic cladded smartphones. Throw in its sturdier construction and supreme design customization, the new Moto X has the eye-catching looks to make bystanders perk up and take notice of it.
On the right, the power and volume controls are rigid, allowing us to feel their springy responses. Along the rear, the only item found here is the microUSB 2.0 port. Sure, we would've liked it upgraded to a microUSB 3.0 to match its rivals, but we're not entirely heartbroken about it. The left edge is completely clean, while the top is home to the nanoSIM slot and 3.5mm headset jack.
Yes, the Moto X offers two front facing speakers, but the top one is strictly for calling – whereas the bottom one is for blasting music and other things. Although it's tough to make out with the black color front casing of the Moto X, there are actually infrared sensors on the corners of the front panel that are used with the phone's new gesture features. However, they're plainly evident if you opt to go with the white colored front panel.
In terms of cameras, the new Moto X receives its fair share of upgrades, since it now bears a higher count 13-megapixel rear camera, which features an f2.2 aperture lens, dual-LED ring flash, and 4K video recording. Complementing it is a front-facing 2-mgeapixel camera. Noticeably absent is a microSD card slot.
Display
The 5.2-inch 1080p AMOLED display might not have stellar qualities in all areas, but the entire package is a pleasant one.
Last year's 4.7-inch 720p AMOLED display didn't really scream flagship status, but this time around, Motorola has graced the new Moto X with one that's better able to match its contemporaries. To be more exact, it's flaunting a 5.2-inch 1080 x 1920 (1080p) AMOLED display with Gorilla Glass 3.
In the details department, its pixel density count of 424 ppi is more than sufficient to give everything a crisp look to it. Nowadays, quad HD resolution is springing up more frequently, but Motorola again takes the approach of going with something effective for the occasion. Honestly, we have no complaints about it.
Going with AMOLED technology once again for its display, there's no hiding the fact that it's super saturated with its color reproduction. Very recently, AMOLED technology has proven to be able to be just as accurate as today's LCD displays – evident by devices like the Samsung Tab S and Note 4. However, this is not the case with the new Moto X – it has a profound bluish tone, with color temperature of ~7000 K. Indeed, our eyes glaze over with awe thanks to its over-saturated tone, but in reality, the Moto X's display is far from the most accurate, but has that wow factor.
Unfortunately, the screen becomes almost unviewable outdoor with the sun present. Therefore, this is something that frequently requires shielding – a bothersome method, but nonetheless a required one. Looking at the big picture, one can argue that the display has some milder qualities to it, but quite frankly, it's still an attention getter thanks to its vivid colors.
Display measurements and quality