UK retailer to start shipping Nokia 3 and 5 smartphones in May, Nokia 6 comes in June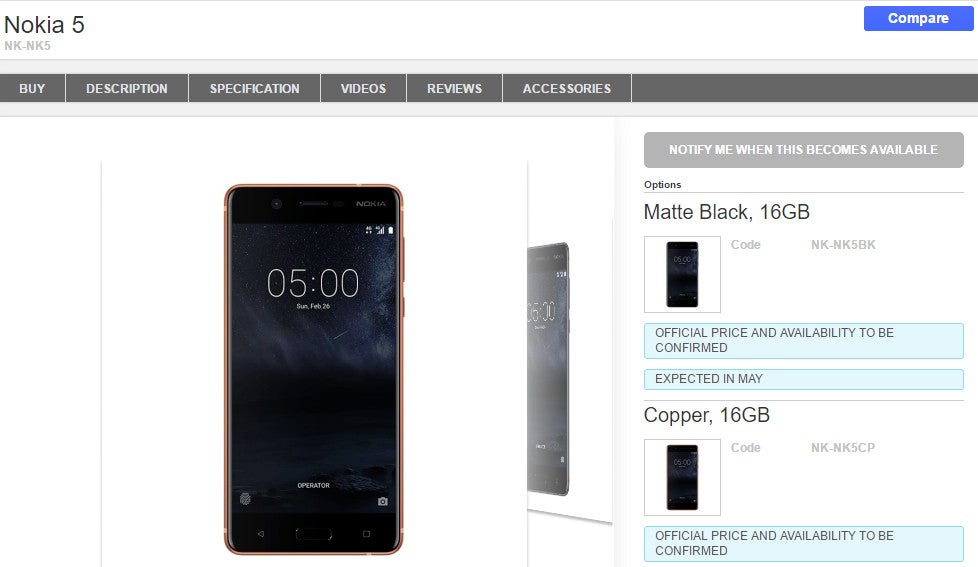 If you're a Nokia fan or just avid for the latest tech news, then you probably know that HMD won't bring them to market for another two months or so. Yes, that's a very long time since all three Nokia-branded smartphones were
announced in February
.
Hopefully, they will worth the wait since there's no chance you'll be getting your hands on either of them until mid-May. After HMD's Tomislav Himbele had stated all Nokia smartphones unveiled at MWC 2017 would hit the shelves in the
second half of Q2
, a UK retailer confirmed the information recently.
Clove UK has all three smartphones listed on its online store, but official price and availability have yet to be confirmed. Still, the retailer mentions both
Nokia 3
and
5
are expected to arrive in May, while the Nokia 6 won't be available for purchase until June.
On a side note, Clove has the new
Nokia 3310
listed as well, but, just like the Android smartphones, the feature phone is expected to hit the shelves in May.
As far as pricing goes, HMD announced Nokia 3, 5 and
6
would be available for purchase for €139, €189 and €229, respectively. However, these prices may slightly vary by country and carrier.
We believe the situation applies to all European markets, so if you're hoping to buy any of the new Nokia phones earlier from another country, you might not be so lucky.