Today is your last chance to get unlimited streaming HD video from T-Mobile One for no extra cost
20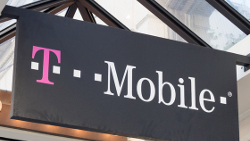 Back in February,
Verizon announced its long awaited return to unlimited data
. With unlimited video streaming at 720p (HD), Big Red had topped the 480p (DVD quality) resolution that T-Mobile One was streaming unlimited video at. In order to match Verizon,
T-Mobile One was upgraded to include T-Mobile One Plus for free
. That meant that video on T-Mobile One was now streaming unlimited at 720p (like Verizon), and users could have 10GB of 4G LTE hot spot connectivity.
But T-Mobile's promotion is coming to an end at the close of business today. Starting April 7th (that's tomorrow), if you want to view unlimited streaming video at HD resolution with your T-Mobile One plan, and keep the 10GB of 4G LTE tethering, you will have to shell out
the extra $5 a month for T-Mobile One Plus
. If you can get to a T-Mobile location before closing time tonight (which is 9pm local time), you can still sign up for the updated version of T-Mobile One.
Your best bet right now is to try to sign up to T-Mobile One before the end of business. That will give you the premium features without having to pay extra. And if you agree to auto pay, you can get
T-Mobile One with all taxes and fees baked into the price
.
source:
T-Mobile
,
BGR