T-Mobile eliminates taxes and fees on T-Mobile One for subscribers who agree to AutoPay
13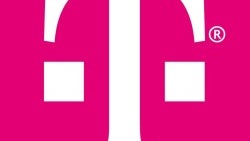 T-Mobile just made its latest Un-carrier announcement at CES, and this one is aimed right at your wallets and purses. Taxes and fees on T-Mobile One are now being removed from the invoice. The price you see advertised will be the price you pay. While this has been a staple of pre-paid service, T-Mobile is bringing this to postpaid as it goes "All-In on T-Mobile One." For example, a family of four paying $40 a month won't have any taxes or fees applied to their account as long as they sign up for AutoPay.
The nation's third largest carrier will now pay you for unused data. Use 2GB of data or less in a month, and T-Mobile will give you a credit of $10 per line on your next bill, for up to 12 lines. And for those who still start shaking when they remember those days of signing two-year contracts, T-Mobile is introducing the Un-contract. This time, it is the carrier that signs as T-Mobile promises not to change the price of your T-Mobile One plan from current levels unless you want to change it. So the price of your unlimited 4G LTE service will never rise from the current price.
And starting tomorrow, T-Mobile is giving those who switch to the Un-carrier $150 per line up to $600 for a family of four. No trade-in or equipment financing is required. As many as 12 lines can be moved to T-Mobile, and the money can be spent anyway you want to. That comes in handy if you want to pay off some of the markers you've picked up playing craps in Las Vegas during CES.
T-Mobile wants to see your fee faces, or the face you make when you have to pay a huge fee to one of its competitors. Send a selfie to Twitter, Instagram and Facebook using hashtag #FeeFace. A daily #FeeFace contest will be held and the daily winner will get a free smartphone of their choice from T-Mobile, a free year of T-Mobile One, and a pair of Beats headphones. One Grand Prize winner will receive a four-night, five-day trip for two to Las Vegas with first-class airfare, deluxe accommodations, a private driver, tickets to the hottest shows at T-Mobile Arena and an undisclosed amount of cash.
Starting on January 22nd, current T-Mobile subscribers can also go All-In on T-Mobile One by switching to the plan that comes with taxes and fees already included in the monthly price. Current subscribers can also use the T-Mobile app or the T-Mobile website to make the change.
"Wireless consumers pay Billions extra every year in added surcharges, taxes, monthly fees and carrier price hikes. It's reached epidemic proportions! And, the carriers just keep inventing new ways to make their customers pay. So, the Un-carrier's putting an end to it. Today, with Un-carrier Next, we're laying down New Rules for the Mobile Internet, and with T-Mobile ONE, we're creating the first unlimited subscription to the Mobile Internet that works for absolutely everyone."-John Legere, president, CEO, T-Mobile
T-Mobile also announced preliminary fourth quarter results which had several positive highlights:
2.1 million total net customer additions
1.2 million branded postpaid net customer additions
933,000 branded postpaid phone net customer additions
541,000 branded prepaid net customer additions
Branded postpaid phone churn of 1.28%, down 18 basis points
Preliminary results for the carrier's full year (2016) revealed the following:
8.2 million total net customer additions
4.1 million branded postpaid net customer additions
3.3 million branded postpaid phone net customer additions
2.5 million branded prepaid net customer additions
All in all, it was another positive year for T-Mobile as the carrier once again made some innovative changes to the wireless industry, and added more than 3 million new postpaid phone subscribers.
source: T-Mobile