Teaser reveals SwapStyle covers for the OnePlus 2?
2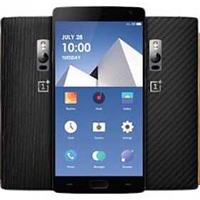 With less than four hours remaining until the unveiling of the OnePlus 2, a teaser shows the different SwapStyle covers that will be available for the
OnePlus 2
. The image of the phone looks
precisely like the leaked photos of the A2001 version of the handset that surfaced earlier
today. That will either be the the OnePlus 2 or the OnePlus Lite.
The date on the teaser shows August 4th, which could be the actual launch date for the phone. Yesterday, we passed along speculation that the OnePlus "Experience" Store in Beijing
will have the OnePlus 2 in stock on August 8th
.
Earlier this month, OnePlus ran a poll in its forum, asking members to
vote for the materials they would like to see used for SwapStyle covers
for the OnePlus 2. From the teaser, it would appear that Bamboo, Rosewood and Nylon will be among the choices.
The sand keeps moving through the hour glass as we get closer to the VR unveiling of the OnePlus 2. All will be revealed starting at 10pm EDT in the U.S. Keep checking in for the latest!
source:
AndroidCentral