T-Mobile deal: buy two Galaxy S9, S9+, or Note 8 and get $680 back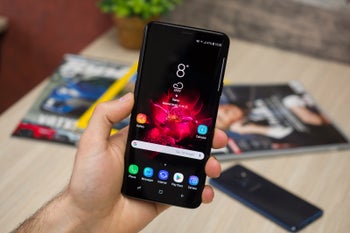 Product
Condition
Location
Discount

Galaxy S9, Galaxy S9+, Galaxy Note 8

New
Costco (+ T-Mobile)

$680

in rebates
The Note 9 has just launched and there's already a storm of BOGO deals for the new super-powered Samsung tablet out there, and that's definitely nice. But T-Mo has decided to give show love for the Galaxy S9 and Galaxy S9+, together with last year's Note 8, for those that aren't looking for the latest, greatest, and most expensive.
In a joint promo with Costco Warehouse, T-Mobile gives you the chance of getting a $680 discount in the form of rebates when you buy two high-end Samsung phones — Galaxy S9, Galaxy S9+, or Note 8 — at the same time.
Of course, there's a catch. If you are new to T-Mobile, you will need to add two lines in order to be eligible, while existing customers only need to add one account for this promo. Also, you need to purchase both devices at full retail price, then go to T-Mo's Rebates page and enter a code in order to receive your $680 back. The money will come in the form of a prepaid Mastercard debit card.
Considering that the S9 retails for $720 and the S9+ and Note 8 go for $840, that's almost a BOGO deal here.