Sony's justification of 3.5mm audio jack removal from the Xperia XZ2 is a bit ridiculous
57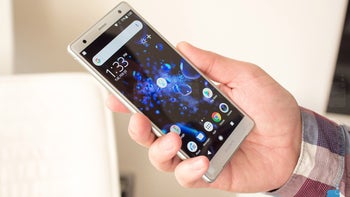 Although we didn't have too many surprises at last month at Mobile World Congress (MWC) 2018, for the first time in many years Sony has come up with a new design for their smartphone lineup.
The so-called Ambient Flow comes to replace the obsolete OmniBalance design, although the changes might not be on everyone's tastes. For starters, Sony's new
Xperia XZ2
and
Xperia XZ2 Compact
are
the thickest flagships launched on the market
in the last couple of years.
Another aspect that seems to have left many Xperia fans a bit disappointed is the removal of the 3.5mm audio jack, something that has become a trend lately. Unfortunately, Sony isn't too convincing explaining why its new
Xperia XZ2 and Xperia XZ2 Compact
lack a 3.5mm audio jack.
This is part of the shift to our new Ambient Flow design language. In order to create the beautiful seamless design, our designers needed to remove the headphone jack. Plus, we're aware of the major market trend toward wireless headphones over wired headphones.
We fail to understand why the removal of the 3.5mm audio jack led to an even thicker design and clearly not as beautiful as Sony believes. Not to mention that the USB Type-C audio adapter (Y dongle) that lets you listen to music and charge your phone at the same time kills quick charging, even with a quick charger connected.