Fatties: Sony Xperia XZ2 and XZ2 Compact are the thickest high-end phones in years
57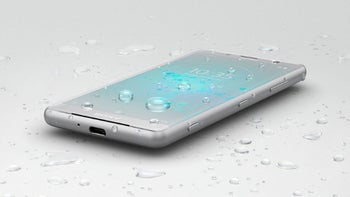 Announced yesterday
at MWC 2018, Sony's
Xperia XZ2
and
XZ2 Compact
are introducing a new(ish) design language. Compared to the previous high-end smartphones made by Sony, the Xperia XZ2 series brings 18:9 displays, thinner bezels, and rear fingerprint scanners, thus looking quite different from the handsets the company has released in recent years.
The Sony Xperia XZ2 and XZ2 Compact also bring a weird novelty (if we can call it that): at 11.1 mm and 12.1 mm, respectively, both models are really thick for 2018. As you'll notice in our
size comparison here
, Sony's new handsets are way thicker than most current flagship phones. In fact, we don't remember seeing
any
relevant high-end phone with a thickness over 10 mm in years.
Admittedly, the edges of the Xperia XZ2 and XZ2 Compact are on the thinner side, as both models have curved backs that become thicker towards the center. Still, it's quite odd to see such chubby high-end smartphones in this day and age.
The thickness of the new Xperia family could have been justified by large batteries. However, at 3180 mAh (XZ2) and 2870 mAh (XZ2 Compact), these batteries are normal for the phones' sizes, or even smaller (for example, Samsung managed to pack a 3500 mAh battery in the 8.5mm-thin Galaxy S9+).
Maybe the thickness of the XZ2 and XZ2 Compact is related to some of
their new features
, like the enhanced cameras, or the Dynamic Vibration System? We don't know yet, but we're asking Sony to see if we can get any answer on why its new phones are going against the
let's go thinner
trend without an obvious reason for doing so.
Update
. Here's Sony's answer on why the two new Xperias are thick (we wouldn't call this a proper explanation though):
We cannot comment on the reasons for the depth of the two devices. However, both were designed with the intention of creating the best experience for the Xperia user that focuses on performance, content capture and display technology. These features all work within the lines of Ambient Flow design that makes the devices easy to hold and use.
What do you think about the Sony Xperia XZ2 and Xperia XZ2 Compact? Is their thickness a letdown, or are you fine with it?