Sony presents Xperia XZ2 and XZ2 Compact: new design and Snapdragon 845
30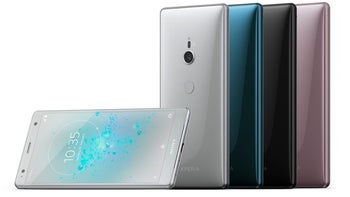 Today is a good day for Sony fans. The company has announced the latest models in its flagship line-up: the Xperia XZ2 and XZ2 Compact. Not only that, but it looks like the new phones are the biggest departure from Sony's long-running smartphone design we've seen in the last few years. They come with extra-tall 2:1 screens, significantly reduced front bezels, the latest Snapdragon chipset, and some interesting HDR innovation in the camera department.
(Almost) brand new design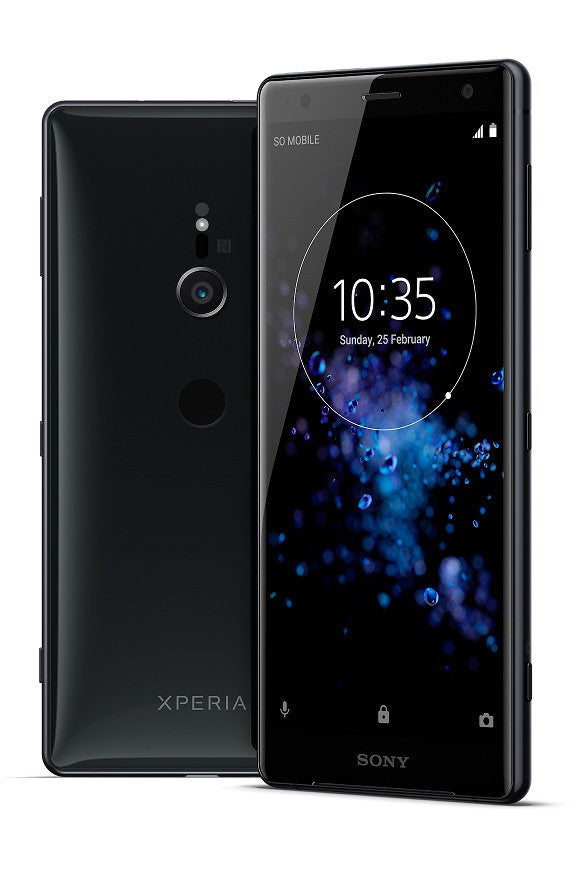 The XZ2 will be available in Liquid Silver, Liquid Black, Deep Green and Ash Pink
Sony phones have been attracting equal parts love and hate with their unique, long-running design language, which involved a remarkably strict, rectangular shape, with considerable amounts of bezel area around the screen. With this year's Xperia XZ2 and XZ2 Compact, Sony is taking a step towards a more modern layout, featuring tall, 2:1 displays and way thinner frames. The rear panel, unlike in previous models, isn't flat, but has a pronounced curvature, making the XZ2 and XZ2 Compact look somewhat chubbier than their predecessors.
Both handsets have Gorilla Glass 5-covered fronts to protect their screens, as well as matte metal frames, but the materials on the back differ a lot. The XZ2 flagship has a smooth glass rear panel, while the XZ2 Compact makes do with a "frosted" (read: matte) plastic back. Available in Liquid Silver, Liquid Black, Deep Green and Ash Pink for the Xperia XZ2, and White Silver, Black, Moss Green and Coral Pink for the XZ2 Compact, both models have fingerprint sensors mounted on the back (below the camera), and offer IP65/IP68 water- and dust-resistance. Sony says it's safe to use them in the rain, or wash them a bit under tap water if absolutely needed, but they shouldn't be submerged fully, or exposed to seawater, chlorinated water, or drinks.
'Extended' HDR displays and stereo speakers

The bezels have been reduced in order to make room for the new, 2:1 extra-tall displays with FHD+ resolution and HDR support. Sony is making it very clear that its main goal here is
entertainment
. This is why we see features like 'X-reality for mobile', which can not only pump up the picture, as before, but is now also tasked with 'up-converting' content to reach "near HDR" level of dynamics. So, with the XZ2 and XZ2 Compact, you'll be able to both enjoy true HDR content, but also try to use the built-in processing features to make normal content look like like HDR content. Just how well this feature is going to work remains to be seen.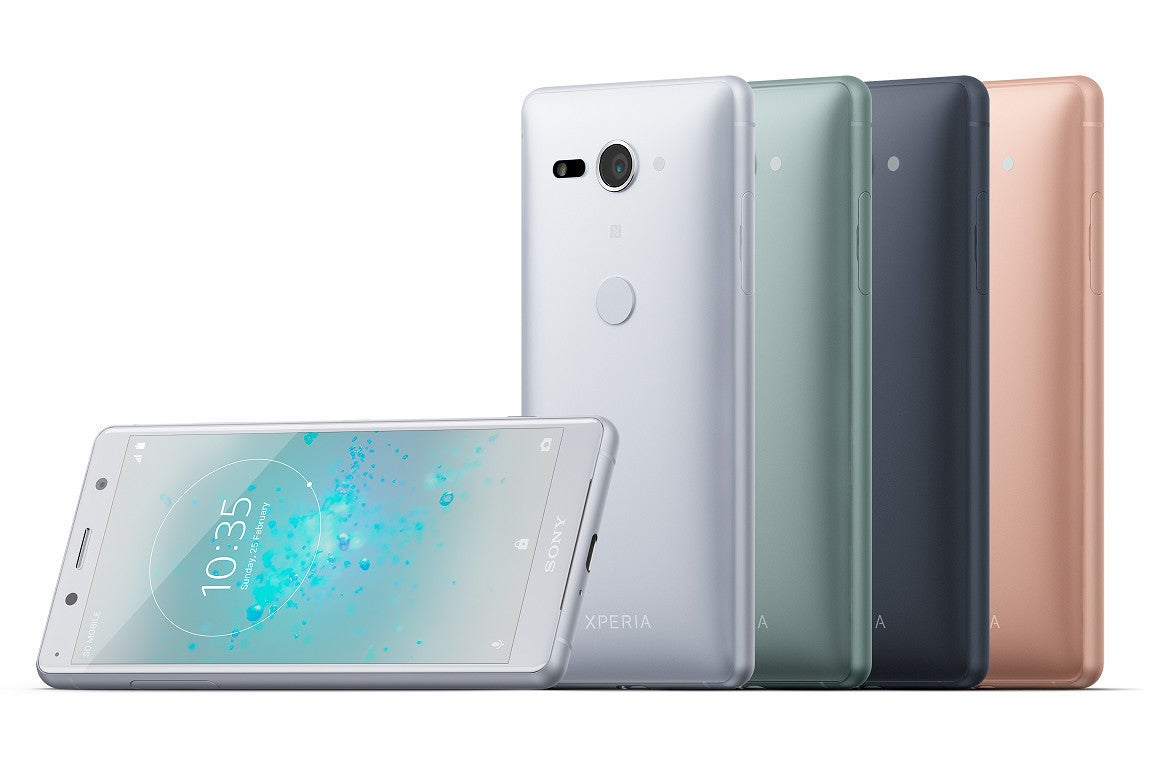 Xperia XZ2 has a glossy, glass back, while the XZ2 Compact makes do with a matte plastic rear panel.
The screen of the Sony Xperia XZ2 comes in at 5.7 inches, while the XZ2 Compact is said to be the smallest 5" smartphone, but of course, this is partly due to the 2:1 aspect ratio of the display, and it's only based on width and height - the statement doesn't factor thickness in.
An interesting new feature is the Dynamic Vibration System. In another move to enhance entertainment on the XZ2 and XZ2 Compact, the Dynamic Vibration System's goal is to analyze the audio output of the phone (while gaming or watching video), and add in some slight vibration sensations to make the experience more immersive. It sounds gimmicky, but may turn out to be a nice little extra.
And speaking of entertainment and immersiveness, we can't ignore the fact that stereo speakers are again present on Sony's latest and greatest phones. Not only that, but the company says these are its loudest phone speakers ever, lovingly naming them "S-Force Front Surround".
Performance: cutting-edge Snapdragon 845 chipset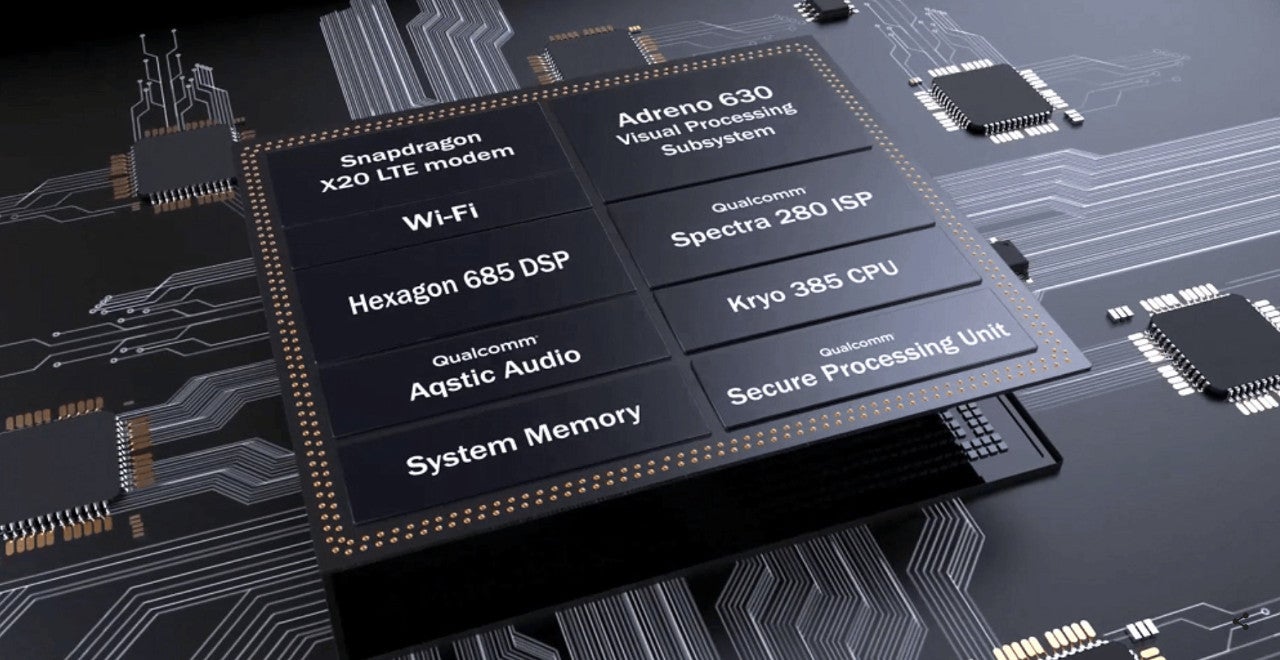 Both the Sony Xperia XZ2 and XZ2 Compact will come with the latest high-end Qualcomm chipset - the Snapdragon 845. There are many improvements found in the SD845, compared to last year's 835, the most notable of which being the new Kryo 385 CPU cores that now go up to 2.8 GHz (SD835 could do up to 2.45 GHz), as well as the considerably improved Adreno 640 graphics processor. It promises 30% faster graphics rendering, all while reducing its power requirements by 30%. Sounds like a win-win.
Last but not least, the Snapdragon 845 found in the XZ2 and XZ2 Compact will prove beneficial for networking speeds as well. In addition to Wi-Fi speed impovements, it also features the new X20 LTE modem, which is said to deliver up to 20% faster cellular data transfers in real-world usage.
The cutting-edge Snapdragon 845 is just now entering the scene, so we're yet to see how it's going to perform in real life. One area in desperate need of an upgrade was the Adreno GPU, so hopefully the new Adreno 640 will help to close some of the gap between Snapdragon performance and that of Apple's A-series chips, as well as the Mali GPUs found in Samsung Exynos chipsets.
Motion Eye camera with 4K HDR video recording and 960 fps slow-motion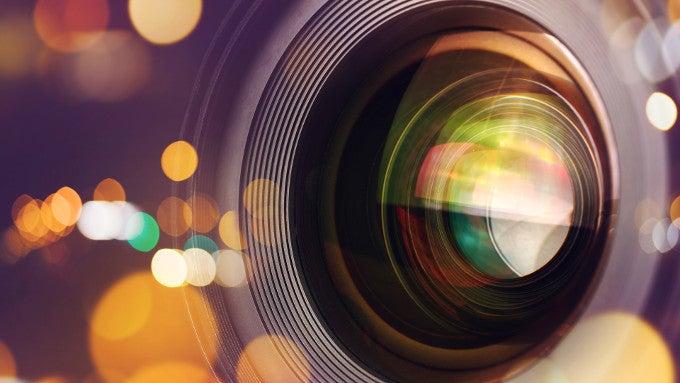 One of the most interesting new features of the Sony Xperia XZ2 and XZ2 Compact resides in the camera department. It turns out, Sony's new top phones are the first ever to capture 4K HDR (High Dynamic Range) video, which is great, because you'll be able to enjoy them on the HDR screen of the phone; or, on any other compatible HDR screen you may have around you. HDR video has a more dramatic look to it, preserving more details in both very dark and very bright areas of the picture.
Sony is also upgrading the slow-motion video mode in the camera. It'll still allow for 960 fps (frames-per-second) footage, but this time at 1080p resolution, so the quality trade-off won't be very big.
Finally, 3D Creator, which is an app in the XZ1 that allowed users to scan objects or people's faces to create 3D objects out of, will not support the Xperia XZ2 and XZ2 Compact's front-facing cameras, allowing customers to easily create 3D scans of their own faces.
Xperia XZ2 and XZ2 Compact price and release date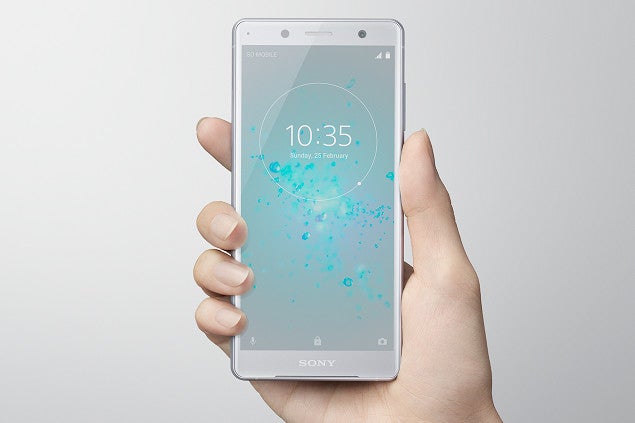 While Sony hasn't shared official XZ2 and XZ2 Compact price information yet, it has revealed that both models will be released in March, which is very good news for users who plan on purchasing one.
Still, we can try to make an educated guess about the price. Last year's Xperia XZ1, for example, launched with a price tag of $700, while the XZ1 Compact was sold for $600. The XZ2 and XZ2 Compact will probably end up somewhere around these price points, or slightly higher, considering the recent uptick in flagship smartphone prices.
Recommended Stories