Sony Xperia phones, Tablet S, P getting updated to ICS this spring
6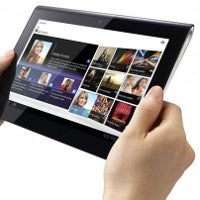 Sony is planning on
updating its Sony Tablet P and Tablet S
at around the same time it's going to update its Xperia lineup to Android 4.0 Ice Cream Sandwich. That is,
this spring
, according to sources quoted by TheVerge.
Additionally, Sony will bring
"some really cool unique bits"
to spice up ICS, and this holds true especially for the company's slates.
The two tablets, Tablet P and S, are already being tested with ICS deployed on them, but Sony is not getting more details except for the vague spring release date. We'd still wait for an official confirmation from the company rather than take this as 100% certain, but the update seems imminent and spring is a good bet.
Have you purchased a tablet by Sony? Could ICS lure you into purchasing one? Chime in with your opinions below.