Sony Tablet S Review
38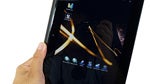 Introduction: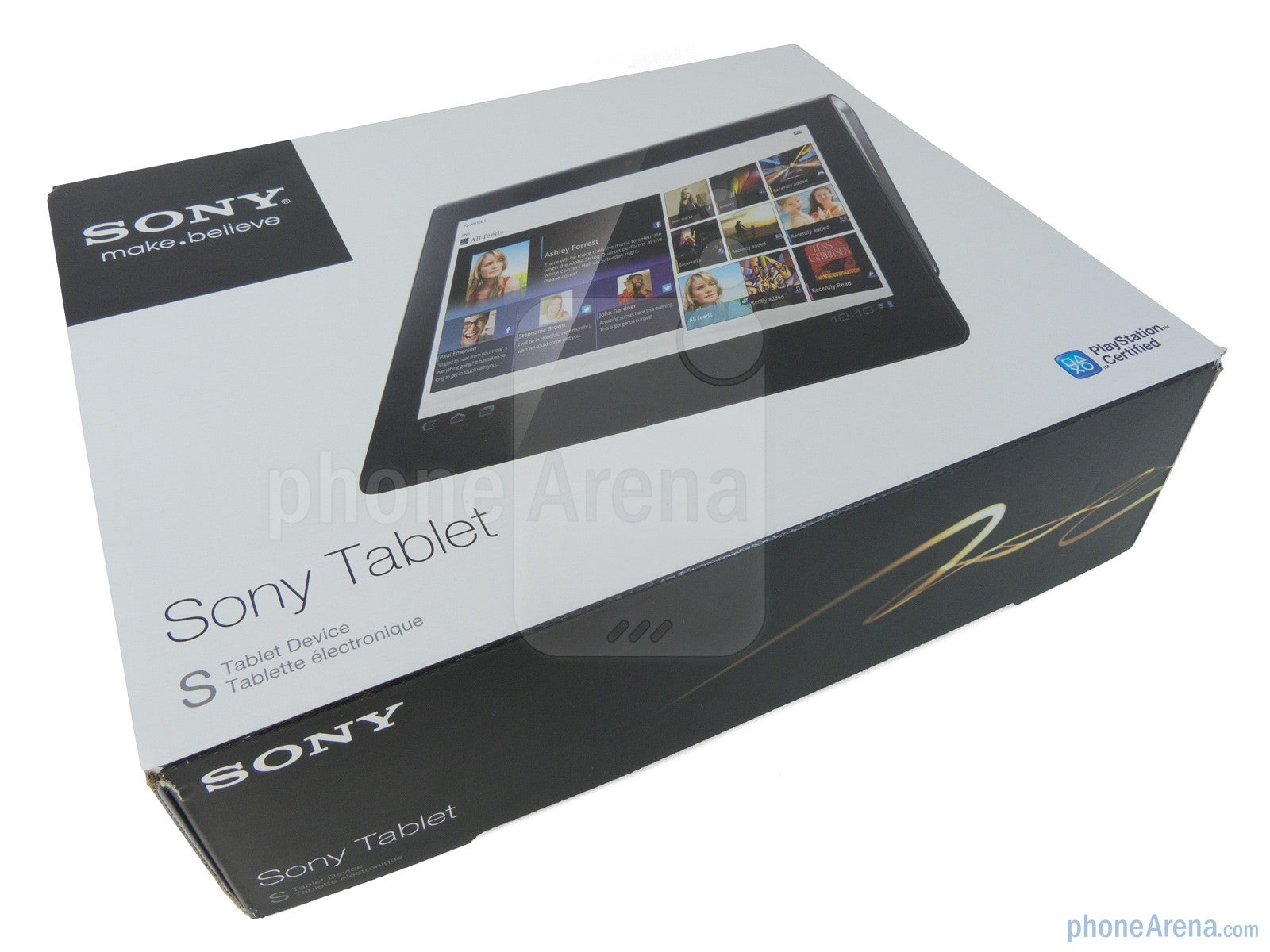 Hiding in the shadows, Sony has been reserved in fully committing themselves into the Android tablet scene, but it seems as though they've been doing their homework while the competition brought forth its offerings. In this new venture, they simply decided on keeping every aspect in-house to have better control and say in what they want with their first Honeycomb tablet. And of course, they seemingly managed to turn some heads as news of the
Sony S1 Tablet
started to arise alongside its brother in the
S2
. Known now as the
Sony Tablet S
, this Honeycomb flavored tablet has a unique spin on the whole tablet design – while throwing in some differentials such as
PlayStation Certification
and the tight integration with some of Sony's services. Starting off at $500 for the 16GB model, it obviously seems very reasonable, but it's going to take more to stand head above water in a sea of crowded tablets.
The package contains:
Sony Tablet S
Lanyard Strap
Wall Charger
Quick Start Guide
Design:
Rather than finding a typical looking tablet, the Sony Tablet S is one of the more ingenious looking tablets of late thanks to its ergonomically correct and unique design approach. Resembling the look of a magazine that's folded over, we're astounded from the beginning by the very different approach it takes with the entire form factor. Naturally, it doesn't try to be the thinnest, as it gradually gets larger towards the back, but we're taken by surprise by its remarkably lightweight feel (21.09 oz), which is mainly attributed by its glossy plastic exterior. However, it easily is dirtied up by the usual smudges and other nasty baddies. Nevertheless, we really need to commend Sony for crafting something that's so different from the usual crop – and it helps when it feels solid all around!

Equally as attractive, the
9.4" TruBlack display
of the Sony Tablet S is astoundingly brilliant in output as it incorporates the same technology found with Sony's Bravia television sets. Naturally, blacks are deep in tone to make us sometimes question where the black bezel of the tablet start and end. Moreover, its cooler looking color production manages to keep things looking nice and vivid – without appearing too oversaturated like Super AMOLED Plus. On the other hand, its 1280 x 800 resolution is more than adequate in producing enough detail with most things. Yeah, it sports an impressive design, but its display is able to captivate us in a similar fashion.
Unlike some other manufacturers, Sony's engineers must've meticulously thought out everything about the tablet beforehand – like its
physical buttons
. Specifically, both the volume controls and power button, which have a good feel and responsiveness, are actually placed on the tablet's
recessed right edge
at an angle. With its placement, they don't get in the way of our palms as we hold the tablet in landscape. Additionally, there's a green colored LED built into the surface of the right edge that lights up when notifications are received.
On the
left edge
, we only find its 3.5mm headset jack, with the
microUSB port
and full sized
SD card slot
hidden behind a plastic flap. With the microUSB port, it's worth noting that it offers USB hosting support to accept peripherals like a memory stick, mouse, keyboard, or a game pad – though, you'll need to purchase an adapter to get them connected.
Lined along the bottom left edge of the tablet, we find its
proprietary charging port
, which doesn't leave us much confidence since the connector to charge it on the wall charger seems flimsy in construction.
Above the display
, a
front-facing VGA camera
Is perched squarely in the middle to offer easy self-portraits and the option to do video chat. Meanwhile, there's a
5-megapixel auto-focus camera
in the rear
– however, it's sorely missing a flash of some sort. Finally, there are left and right
speaker grills
poking on both edges of the tablet to offer support for stereo sound.