Deal: Sony Xperia XZ1, the first Android Oreo phone in the US, is now $100 off
8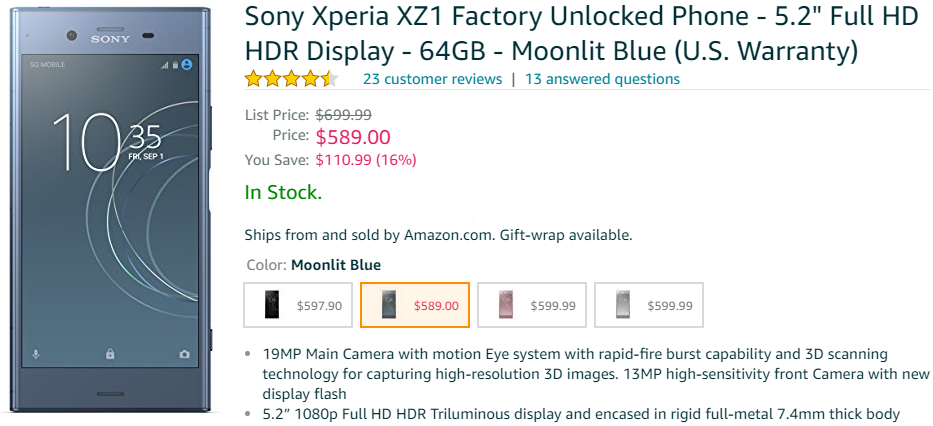 Officially released in September as the first smartphone torun Android 8 Oreo out of the box in the US, the Sony Xperia XZ1 was initially sold for$699.99, then for $649. Now, the water-resistant handset can be bought for less than $600, US warrantyincluded.
Amazon is currently selling the Moonlit Blue version of theXperia XZ1 for $589, and the Black version for $579.90. If you want topurchase the Venus Pink or Warm Silver models, you'll have to pay $599.99.Regardless of the version you're getting, you'll save at least $100 (comparedto the phone's launch price).
While it's not a near-bezel-less handset (like many of thisyear's flagships), the Sony Xperia XZ1 is certainly a device worthy of yourattention. Its highlight features include a Qualcomm Snapdragon 835 processor,a 19 MP rear camera with super-slow-motion (960 fps) and 3D Creator, stereospeakers, and dual SIM support.
The Sony Xperia XZ1 is fully compatible only with GSM/LTEcarriers like AT&T, T-Mobile, MetroPCS, Cricket, and so on. You can findout much more about the smartphone in our Xperia XZ1 review.
source: Amazon