Sony Xperia XZ1 Review
23
What are the feelings that rush through your head when you touch something dear to you – an object that moves you emotionally? Excitement, joy, awe, and inspiration all come to mind, but the Japanese have a term dedicated specifically to that kind of multifaceted experience – kando.
Sony takes pride in the fact that kando is at the root of its design philosophy – its products are not only meant to serve a practical purpose; they must also make one go "Wow!". Will the
Sony Xperia XZ1
– Sony's latest Android flagship smartphone – have that kind of impact on us? We spent a couple of weeks in its company to find out.
Design
The classic Sony look is distinct and instantly recognizable, but its age is starting to show.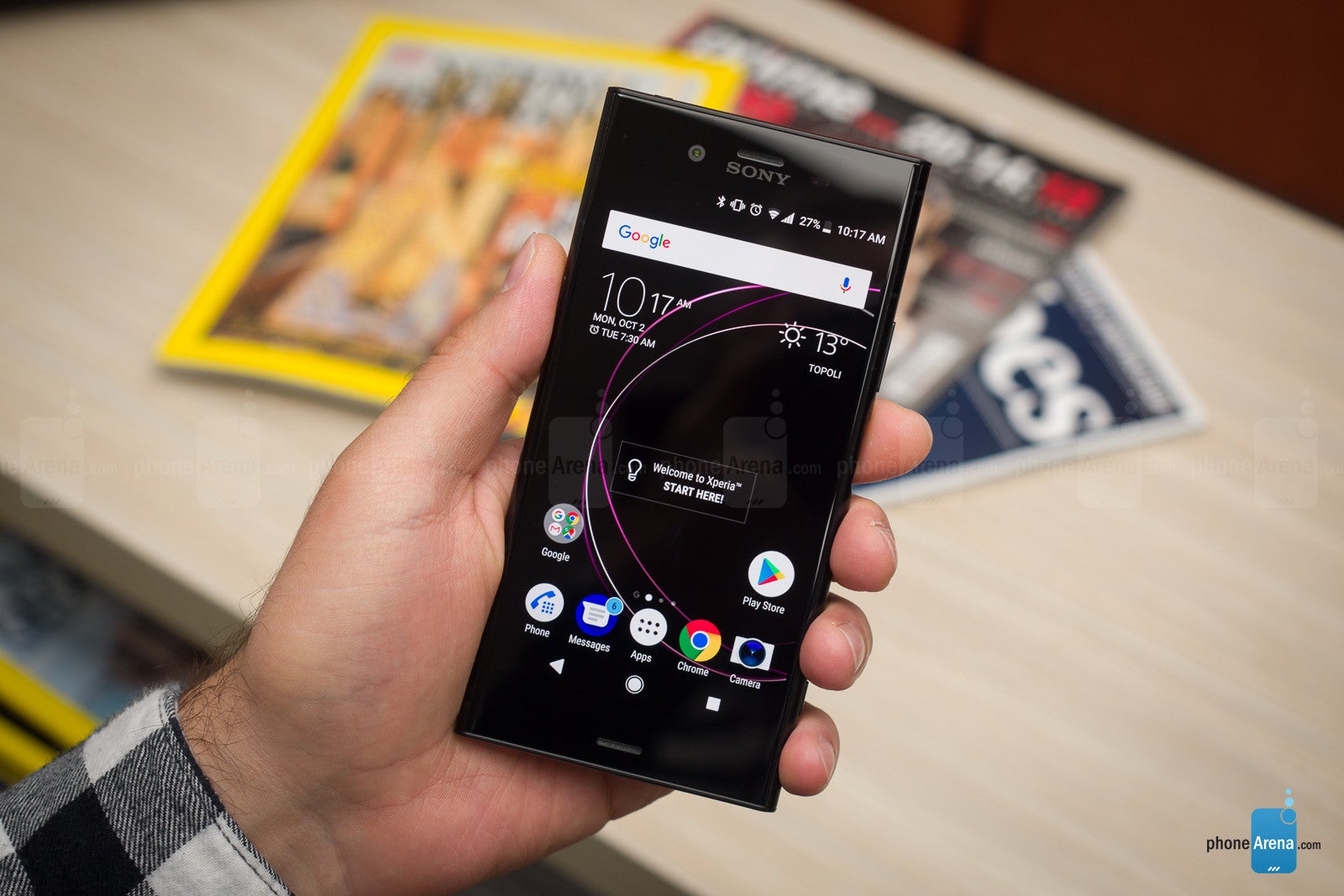 While it is true that Sony's phones haven't changed much over the past few years, that isn't necessarily a bad thing. Xperia phones are distinct and recognizable. They stick to their own style without trying to mimic the looks or feel of any competing product. Kudos for that!
The metal-made Xperia XZ1 in particular feels reassuringly solid in the hand. Its bold, rectangular shape gives it a classy, timeless appearance, and its sealed, water-resistant construction makes using it in the rain perfectly safe. Mind you, this is not a phone that would impress the demographics who don't know what a pager was. However, it would be a good fit for the inside pocket of a gentleman's business suit.
By the way, the phone should survive at least one corner drop on the pavement from a pocket height. Make a guess how we know.
On the topic of design, while we're willing to accept the Xperia XZ1 as it is, we can't deny the fact that it has an old-fashioned flavor to it. We're currently witnessing a shift in the industry – one paving the way toward bezelless, all-screen smartphone designs; one lead by well-known names like LG, Samsung, and Apple.
One glaring issue with the Xperia XZ1 is that its fingerprint scanner – embedded in the power button on the right – is disabled on the US model. Sony has yet to disclose the exact reasons behind this decision, but in any case, the lack of a fingerprint scanner on a $650 phone is inexcusable. An effective substitute isn't present.
Luckily, our review unit has a functioning fingerprint scanner, but while it gets the job done, it could have been executed better. One complaint that we have is that we can't just take a peek at our lock screen notifications – pressing the button to wake the phone automatically takes us to our home screen. For some reason, double-tap to wake the screen isn't an available option, even though it was present on previous Xperia phones.
Display
A vivid and detailed screen of a traditional aspect ratio gets the job done.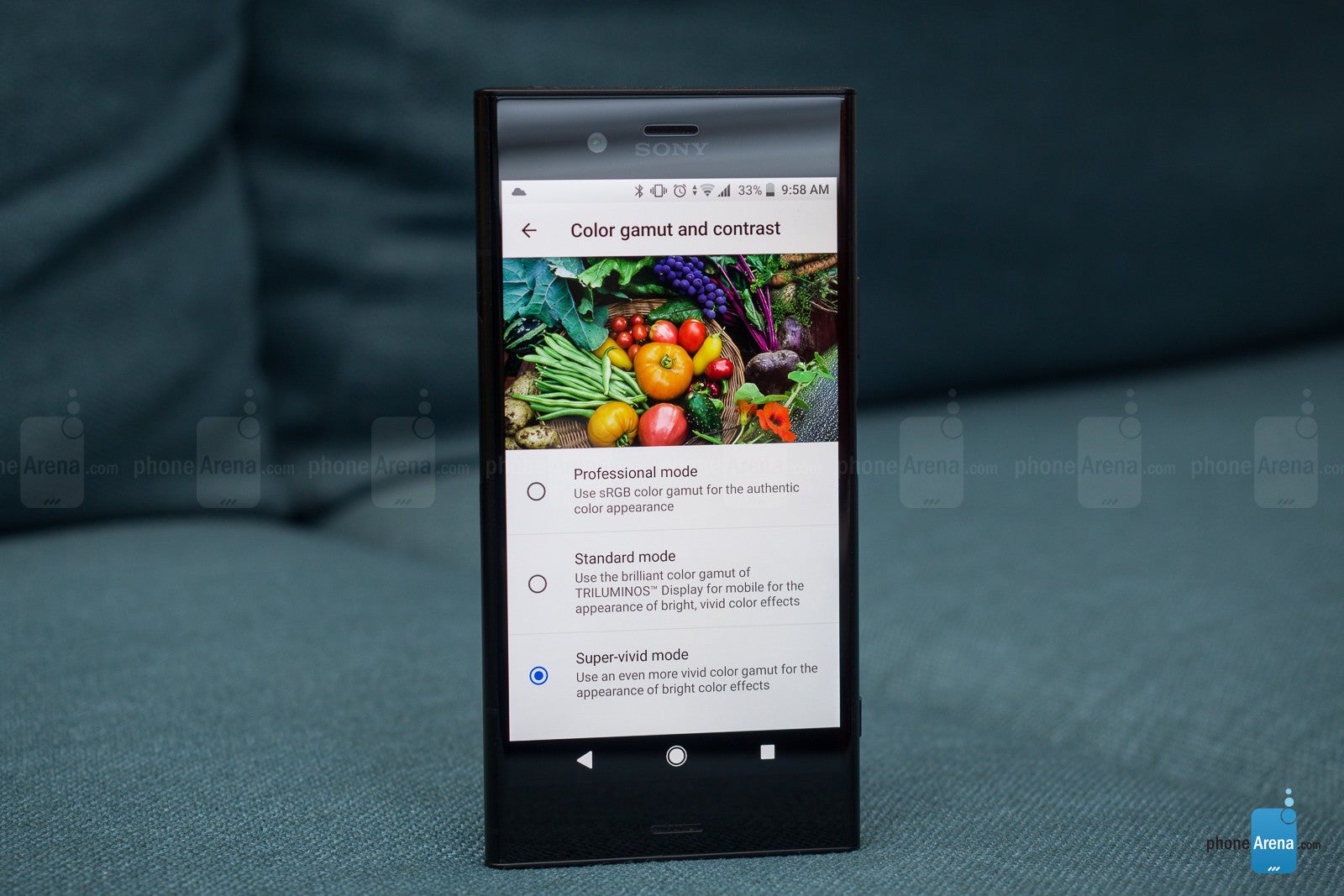 A 5.2-inch IPS-LCD screen with a classic, 16:9 aspect ratio adorns the Xperia XZ1's front side. Frankly, there's nothing bad to say about its qualities: the 1080p resolution is perfectly sufficient, colors look nice and vibrant, and outdoor visibility has never been an issue during our time spent with the phone.

But again, phones like the Galaxy S8 and the LG G6 put the available space to better use – through the use of "taller" aspect ratios, they fit considerably larger screens, thus more content, within the same handset dimensions.

Our display measurements indicate that colors on the Xperia XZ1 are given a slight saturation boost. We're confident that most users wouldn't mind their appearance, but if color accuracy is imperative to you, feel free to switch to the so-called professional mode in the display settings menu.

Support for HDR content is one of the Sony Xperia XZ1's highlights. If you have an Amazon Prime Video or Netflix account, you can stream HDR movies and shows to your XZ1. Support for YouTube's HDR videos is not present at this time.

One cool extra that Sony has thrown in is the so-called Glove Mode, which – you guessed it – lets you use the screen while wearing gloves. One thing that's missing – a blue light filter for night-time use with less eye strain.
Display measurements and quality
Recommended Stories