Sony Xperia XZ1 is already $50 cheaper in the US
4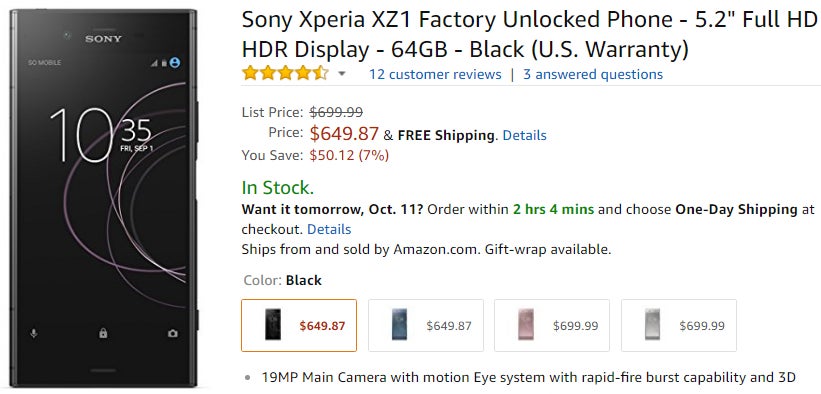 It's not often that a flagship smartphone gets a price cutshortly after its official launch, and yet this is exactly what happened withthe Sony Xperia XZ1. Available in the US since a few weeks ago, theXperia XZ1 can now be bought starting at $649 - $50 off its $699 launchprice.
This lower price makes the Sony Xperia XZ1 only $50 moreexpensive than the smaller (but still powerful) Xperia XZ1 Compact, which wasreleased last week for $599.
At the moment, only the black and blue versions of theXperia XZ1 are offered for $649. If you want to get the handset in pink orsilver, you still have to pay the full $699 price. You can find all four color variants at Amazon, Sony's official USdistribution channel for the XZ1 - see the source link below.
At launch, the Sony Xperia XZ1 was the world's first smartphoneto run Android 8 Oreo out of the box. That aside, the handset is notable for offeringa 19 MP rear camera with super-slow-motion video recording (920 fps), alongsideplenty of other high-end features. For a detailed look at the phone, make sureto check out our Sony Xperia XZ1 review.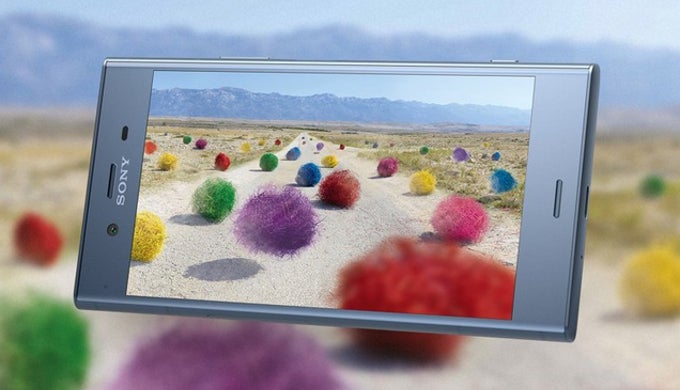 source: Amazon