The new Xperia XZ1 3D creator is fun and a little creepy: here is how it works
8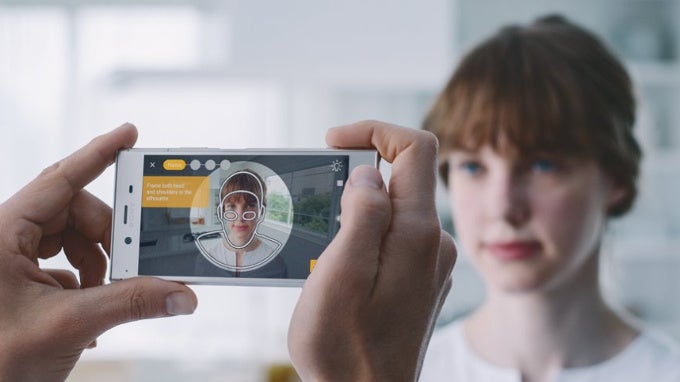 The Xperia XZ1 and XZ1 Compact come with an innovative camera feature: 3D Creator.

It allows you to quickly scan an object, even a person's face, and to get a detailed 3D model that can be used for 3D printing, augmented reality or you can simply set it as an animated, interactive wallpaper.
Heck, you can even print edible scans of your own self. Yep, it can get creepy easily, but it can also be a fun pastime, imagine doing workout with your own augmented reality version.
How does the XZ1 3D Creator work and what is it all about? Let's find out.
How does 3D Creator work?
First, it's important to know that 3D Creator is compatible only with the XZ1 and XZ1 Compact as it is made possible by the power of the Snapdragon 835 system chip. It only uses the camera and does not require any special Wi-Fi or other super high-speed connection.
You have four scanning options: face, head, freeform and food. You select the scan that you want to do and then you circle around your subject while slowly moving the camera around as well to capture it from different angles. It all takes between 15 seconds and a minute to get a full 3D scan of an object, it is a fairly quick process.
The 3D Creator app itself comes with tips and tricks that give you information on the go, in case you get lost.
3D Creator: what do I use it for?
Okay, so you've got the 3D Creator handles and you know how it works, but what do you actually use it for? What do you scan with it and why?
Here are a few possibilities: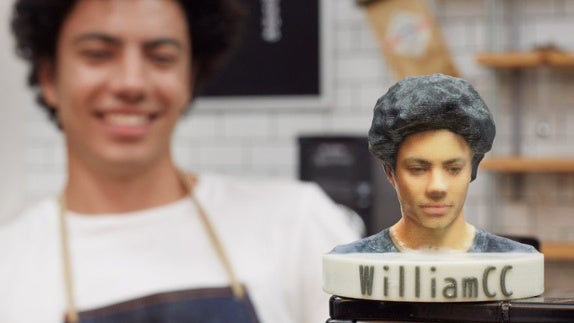 3D scan a face or a head and then 3D print it. The 3D print can be used as a gift, as an edible piece on top of a cake, or to create an augmented reality version of yourself. You can also create 3D stickers that you can send in popular messaging services.
3D scan an object and than use the augmented reality mode to see how it would fit in the real-world. For instance, you can quickly measure a piece of furniture at a furnite store, and then see how it fits in your room.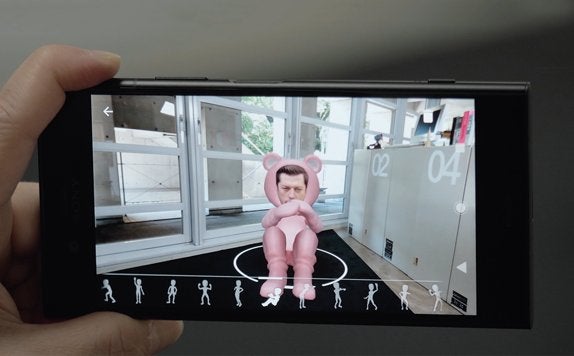 Create an AR avatar: select your favourite avatar and see how your face will look on a different body. You can resize and move these bodies, and see what they look like in your space.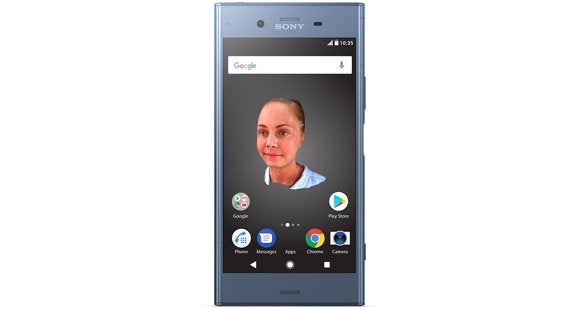 Save your 3D scan as a live wallpaper.
All of these cool features can easily be shared on social media as well.
Final Words: cool or creepy?
Cool or weird? Fun or creepy?
That rounds up the functionalities and features of the new 3D Creator app and the 3D scans that it can make. Is it cool and fun or weird and creepy? It's up to you to decide.
Meanwhile, it seems that the XZ1 series are all aboard the augmented reality train, just like the upcoming iPhone 8. What we are really curious to see is the actual quality of the scans and the ease of creating them. And we certainly would not mind playing around with this new feature.