Skype for Windows Phone 8 updated, adds copy and paste function for instant messages
4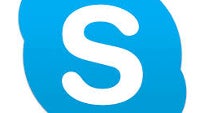 Here's a little trivia question for you. Can you remember who owns Skype? C'mon guys, you know it's not Oprah Winfrey. Actually, you might recall that in May 2011,
Microsoft purchased the internet text, voice and video company for $8.5 billion
. Now that we've taken this little jaunt down memory lane, let's talk about Skype's latest Windows Phone 8 update.
One thing that Skype version 2.1.3 does is load quickly to your recent conversations. And Skype listened to its users to find out what they wanted on the app. After hearing the feedback, copy and paste has been added to instant message conversations. You can copy a passage of an IM and paste it wherever you want. Another new addition to Skype for Windows Phone 8 is a high contrast mode which is supported when you have your Windows Phone 8 device set on high contrast. The proverbial general bug fixes and enhancements also come with the update.
Skype also wants us to know that Skype for Windows Phone is now available in China. And perhaps what they wouldn't want us to know is that there are already complaints that the app takes too long to load and drains battery life quickly Your experience might differ.
source:
Skype
via
IntoMobile