Report: Samsung will ship fewer smartphones than expected in 2018 thanks to weak Galaxy S9 performance
99+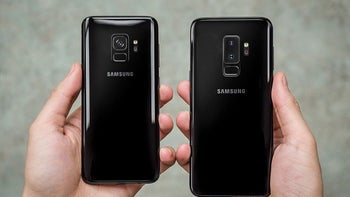 A report published today cites sources close to Samsung as saying that the large tech giant will not meet its target of shipping 350 million smartphones in 2018. Right off the bat, that goal is more aggressive than previously believed. Combined with the fact that sales of its flagship
Galaxy S9
are struggling in China, reaching deliveries of 350 million units this year is "far-fetched" says an industry source.
Samsung originally estimated that it would ship 320 million handsets in 2018. But strong pre-orders of the Galaxy S9 led the company to hike its projection by 9.4% to the current level of 350 million. However, that figure appears to be too optimistic, especially since the company shipped 319.8 million handsets last year. That was a 3.3% gain over the 309.4 million phones it shipped in 2016. In 2015, Samsung delivered 319.7 million phones. That means the company essentially had zero growth in shipments from 2015 to 2017, according to Strategy Analytics.
For the first quarter of 2018, Samsung shipped 78 million smartphones. Noh Geun-chang, an analyst from HMC Investment & Securities, forecasts shipments of 73 million phones for Samsung in the second quarter. Noh expects to see the Galaxy S9 and
Galaxy S9+
under-perform during the three months running from April through June. For the whole year, he estimates that only 30 million Galaxy S phones will be shipped, the lowest such total for the company's flagship line since 2012. That year, Samsung released the
Galaxy S III
.
Today's report says that Samsung's mobile division has been told by top brass to pull out all the stops when it comes to marketing, in order to pump up sales. The company's market share in the largest smartphone market in the world, China, declined to under 1% last year from 2013's 20%.
A trio of regional securities firms expect Samsung's smartphone unit to report operating profits of 2.25 trillion won to 2.3 trillion won ($2.03 billion to $2.1 billion USD) in 2018, a decline of more than 40% year-over-year. Next up for Samsung is the
Galaxy Note 9
,
expected to be unveiled on August 9th
.