Samsung Galaxy Note 9 to be introduced on August 9th?
88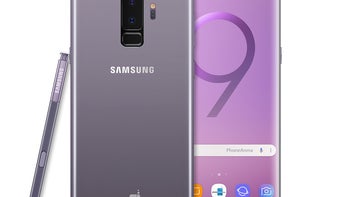 According to a new report published today, the
Samsung Galaxy Note 9
will finally meet the light of day on (drum roll please) August 9th. That is two weeks earlier than the date when the
Samsung Galaxy Note 8
was introduced last year. The actual launch could take place at the end of August.
Earlier speculation this year that called for an earlier release of the Galaxy Note 9
said that Samsung wanted the phone out before this year's crop of iPhone units is announced. In addition, Samsung is supposedly looking to move up the launch of the 10th anniversary Galaxy S10 next year, so that it has space to promote its long-awaited foldable smartphone.
The "Unpacked" event at which the Galaxy Note 9 will be released is expected to take place in New York City. The phone is expected to feature an upgraded rear-facing dual camera system, possibly the same two 12MP sensors found on the
Samsung Galaxy S9+
. The camera will
include the new variable aperture feature
that ranges from a wide f/1.5 to f/2.4. Those in the U.S. and China should expect the Galaxy Note 9 to be powered by the Snapdragon 845 Mobile Platform, while elsewhere the Exynos 9810 chipset will be under the hood.
What we won't find is an under-display fingerprint scanner. According to the latest information,
this feature will make its Samsung debut on the Galaxy S10
. What we do expect to see is a 6.4-inch Super AMOLED display with a 1440 x 2960 resolution. The handset's Infinity Display has an aspect ratio of 18.5:9, and the phone will include 6GB of RAM and 128GB of expandable storage.
Yesterday, there was talk that the late July unveiling of the Galaxy Note 9
was pushed back a couple of weeks due to a redesign
. Apparently, Samsung's Vice Chairman Lee Jan-Yong was supposedly checking out the competition at stores in Shenzhen when he came to the realization that the grip on the Galaxy Note 9 was not up to snuff. So the executive allegedly ordered Samsung engineers to reduce the glass display's thickness by 0.5mm.
While the August 9th date has not yet been confirmed by Sammy, you can still circle the date on your calendar; just use a pencil in case it needs to be changed.
Disclaimer:
The images featured in this material have been made by
PhoneArena
and are based on preliminary information about the respective device(s), such as, but not limited to, factory CAD blueprints and live photos of the device(s), or accessories thereof. As such, the images found herein may not be fully representative of the final design of the device(s).