Samsung takes the crown with 1.2 million smartwatches sold in Q4
49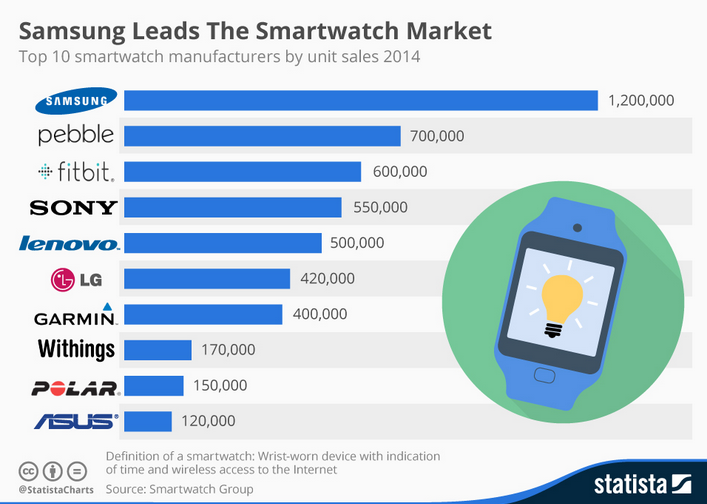 Samsung is on top of the global smartwatch market for the fourth quarter of 2014
According to data just released this week, Samsung was the leading smartwatch manufacturer in the world for the fourth quarter. During the period from October through December 2014, the company sold 1.2 million timepieces. That easily topped the 700,000 units sold by Pebble during the same period. Fitbit was third with 600,000 units rung up in the quarter. Sony and Lenovo rounded out the top five with 550,000 and 500,000 watches sold respectively.
Samsung offers a number of smartwatches powered by Tizen and Android Wear. One Tizen powered model, the Samsung Gear S, is a stand-alone device that doesn't need to pair with a smartphone. It features a 3G radio and SIM card slot.
With
the Apple Watch launching on April 24th
, we could see some changes in the list starting in the second quarter. That period begins on April 1st and ends on June 30th. Apple has
initially ordered 3 million units of the Apple Watch
covering all three editions of the timepiece. Strategy Analytics forecasts that
Apple will sell 15 million units of its wearable during 2015
, good enough for a leading 55% share of the global smartwatch market.
source:
Statista