Apple Watch to ship in a limited initial batch of 3 million units
11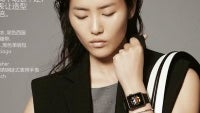 We remember breezing through reports and estimates of Apple gearing up to produce tens of millions of Apple Watches, thinking something must be wrong in the calculations. The event, which at one point felt like a series of Jony Ive-narrated material science lectures with some pep talk in between, reaffirmed our skepticism. With this kind of meticulous polish going into manufacturing each individual unit, we couldn't envision rampant mass production of the Apple Watch at this early stage.
According to the latest reports out of China, it turns out our expectations were correct. Apparently, Cupertino ordered a limited initial batch of 3 million units spanning the three editions of the device. Since this is a budding smartwatch we're talking about, these should be enough to satisfy the cravings of early adopters.
We also get to learn that the main Apple Watch supplier is Taiwan-based Quanta, which also made laptops and iPods for Apple. Earlier reports claimed Quanta will handle at least 70% of the final assembly work, but longtime supplier Foxconn is involved in the process as well, making key components.
via
G For Games