Samsung recruits Iker Casillas and other stars for the Galaxy 11 ad campaign
5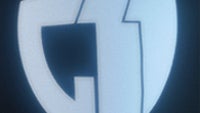 Back in November
we informed you about Samsung's ongoing and quite bizarre marketing campaign for the Galaxy line of high-end devices and gadgets. The campaign is called 'Galaxy 11' and features the world's finest football players, coached by Franz Beckenbauer, who will have to defend planet Earth from a highly dangerous and mysterious race of aliens, which wastes its time by challenging Samsung's Galaxy team in a game of soccer. The first star to join the team was Lionel Messi.
However, Samsung's campaign is going strong and is gaining more and more popularity in the social networks. During the last 3 weeks or so, a lot of new stars have joined Lionel Messi in the Galaxy 11 team - Mario Gotze, Oscar dos Santos, Wu Lei, El Shaarawy, Radamel Falcao, Victor Moses and Lee Chung-Yong. The latest recruit for the Galaxy 11 team is one of the most famous goalkeepers these days, Iker Casillas, who plays for Real Madrid. His involvement in the Samsung ad campaign was announced by one of the latest video teasers, which were used to introduce his Galaxy 11 teammates as well. Judging by the 4 missing portraits in the official site of the peculiar ad campaign, the Galaxy 11 team will most probably be fully assembled in a week or so.
Yet, it is not yet known how Samsung's campaign will continue once the Galaxy 11 team is complete.