GALAXY 11 - soccer stars vs aliens in Samsung's new ad campaign
14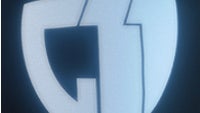 "Winner takes Earth" in Samsung's newest marketing campaign. The Koreans have always had a strong liking for peculiar and over-the-top marketing campaigns, but their latest one is probably the most unusual we've seen so far. As the Galaxy line of high-end devices already received its annual updates, Sammy is throwing a lot of resources to promote its latest products. And when it comes to global marketing, the Korean giant is aware that soccer stars are one of the most recognizable faces worldwide.
So they decided to create the best soccer team in the world and name it "Galaxy 11". But how to combine soccer with smartphones, tablets and smartwatches? Well, according to the biggest smartphone manufacturer by volume, it's simple - we arm our soccer stars with Samsung Galaxy gadgets like the Note 3, Note 10.1 and the Galaxy Gear, and face them against aliens in an improvised soccer game that will ''determine the fate of mankind and our planet".
Sounds bizarre, right? Well, wait until you see the various teasers and events that prompt us about the upcoming match of life and death. Several promotional videos have appeared in the social networks for the last week or so, featuring mysterious crop circles and alien signs on iconic locations like the mountains near Rio de Janeiro, Times Square in New York, and several of the biggest stadiums in Europe. Moreover, various sources reported of eleven pale, mysterious, caped "aliens" attending different soccer matches during the Champions' League round last week. The mysterious figures caused some media confusion as nobody was aware what they were advertising, leaving room for a lot of speculations.
German soccer legend Franz Beckenbauer was the first star to appear in one of the video teasers as the coach of Earth's finest. Then, arguably the best soccer player in the world right now, Lionel Messi, also joined the Galaxy 11 as a captain of the team. This is not the first time we've seen the Barcelona player in a Samsung ad.
More soccer stars are expected to join the campaign's roster in the upcoming weeks. You can watch some of the video teasers in the gallery below.
source:
Galaxy 11
via
PhonesReview