Samsung SM-G903F (probably the Galaxy S5 Neo) scores Wi-Fi certification, is its debut imminent?
6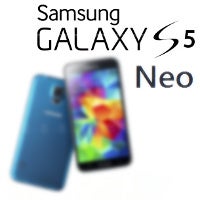 We already have a pretty good understanding of what the Samsung Galaxy S5 Neo (SM-G903F) might offer if it eventually pops up. A hefty amount of
rumors and hearsay
regarding the specs of the device are already circulating in the air, hinting at a possible spinoff of 2014's Galaxy S5.
The device in question received its Wi-Fi certification three, which basically means that we should probably expect it in the coming months. As usual, the Wi-Fi certification conveys a pretty vague understanding of what the handset is shaping up to be, only revealing that the SM-G903F is indeed a smartphone with Wi-Fi 802.11ac 2.4GHz & 5GHz.
Design- and specs-wise, it is widely expected that the S5 Neo will be mostly similar to last year's Galaxy S5, though it a few notable changes.
as the specs of the rumored S5 Neo
are concerned, we are expecting it to come with a 64-bit, octa-core Exynos 7580 chipset (which turns to be a smidgen less powerful than the Galaxy S5's Snapdragon 801 SoC) and 2GB of RAM. There's also a
5.1
-inch 1080p display of the Super AMOLED type, a 2,800mAh battery, as well as a 16MP rear camera, and interestingly enough, a 5MP selfie shooter (up from S5's 2.1MP offering).
As we mentioned, it's uncertain when the S5 Neo will pop up, nor it is certain where it will be sold. As far as pricing is concerned, rumors say that the device might convey an approximate price tag of $490 in the Czech Republic.
Well, rest assured that as we know more, so will you.
No images
source:
blogofmobile
via
SamMobile