Samsung Galaxy S5 Review
99+



Update:

Read our Galaxy S6 review!
Introduction
For a few years now, Samsung has been the dominant player on the Android smartphone market. Ever since the
Galaxy S II
, the giant from South Korea has established itself as a relentless alpha that is in no way willing to share the prey with others. Instead, other companies have been left fighting over the leftovers, fighting for survival in this Samsung world.
Such is the market landscape in early 2014, but it seems like we're starting to see the first signs indicating that this unbalanced status quo may be coming to an end. Some of the major Android competitors, like Sony or HTC, for example, are beginning to gain momentum with consistently strong offerings such as the
Xperia Z2
and the
One (M8)
, while it feels like the announcement of Samsung's
Galaxy S5
earlier this year couldn't really spark the massive media and consumer hysteria that usually accompanies Galaxy S phone launches. Could 2014 really be the beginning of the end for Samsung's Android hegemony? Has the company finally grown weary, to the point that it can no longer keep the comfortable lead it's been enjoying thus far?
Hardly. Enter the Galaxy S5 – Samsung's 'back-to-basics' flagship smartphone, designed to rethink the company's whole concept when it comes to the look, feel and features of its top offering. Sure, the phone's introduction didn't cause a tsunami of enthusiasm, but it seems like the Galaxy S5 is one of those products that actually has to be experienced in order to be rated correctly. Indeed, this time around, Samsung isn't trying to impress users with its traditional 'everything plus the kitchen sink' approach. Instead, the company has tried to pack fewer, but more meaningful goodies – features designed to actually benefit your experience with the phone, not complicate it.
Has the company succeeded in this heavy task? Is there enough to be loved in the Samsung Galaxy S5 for it to preserve its leading position? All of this shall be answered in the following lines!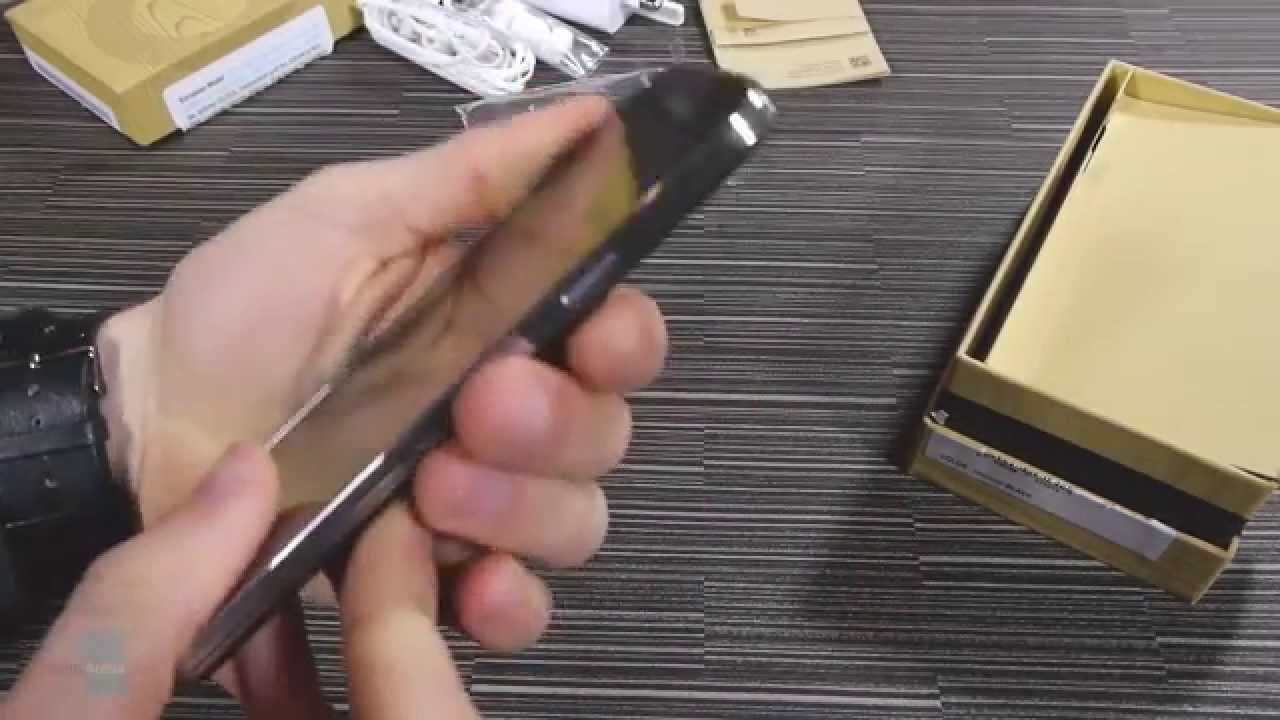 Design
With its new Glam look, the Galaxy S5 tries to keep the warmth and approachability of Samsung's typical design language, while adding a touch of class.
To be honest, appearance has never been a strong characteristic of Samsung's Android-powered products. As if the company realizes that, the South Koreans have been tweaking and changing the exteriors of their top smartphones with almost every new generation. Last year, the Galaxy S4 launched with a glossy plastic design, but the Note 3 brought forth a different take on that style – a faux leather look for the plastic back cover. That new design language made its way to some of the other phones and tablets of the company, but thankfully, with the Galaxy S5, Samsung is once again looking for that new visual style that would give its flagship phone a much-needed boost in the design department.
Behold, the Glam look! Samsung's new design for the Galaxy S5 ditches the faux leather for a new rubbery plastic finish with a nice, dotted pattern. It's an inviting design with a warm and comfortable feel. Moreover, it's a design that actually looks quite good and eye-catchy, especially in the more expressive blue and gold color variants (besides those, the Galaxy S5 is also available in black and white). In terms of grip, the Samsung Galaxy S5 is pretty decent – it's by no means as slippery as some of its metal competitors (hello, HTC One (M8)).
Size-wise, the Samsung Galaxy S5 has grown quite a bit from the relatively compact footprint that its predecessor had. While the display has only grown by 0.1 inches, the dimensions have increased from 5.38 x 2.75 x 0.31 inches (136.6 x 69.8 x 7.9 mm) in the Galaxy S4 to 5.59 x 2.85 x 0.32 inches (142 x 72.5 x 8.1) in the GS5. All in all, the phone has become significantly bigger, but it's still comfortable to work with, as it sits nicely in the hand. In terms of weight, the Galaxy S5 tips the scales at 5.11 oz (145 g) – a bit heavier than the 4.59 oz (130 g) of the GS4, but oh well, we guess all the new goodies hiding under the hood are to blame for the bigger dimensions and added heft. Even then, however, the Galaxy S5 remains lighter than some of its top competitors, like the HTC One (M8) (5.64 oz (160 g)), and the Sony Xperia Z2 (5.75 oz (163 g)).
Besides the sizable 5.1" display, the front side of the Samsung Galaxy S5 houses the earpiece and Samsung's logo, positioned near the top edge. Below the screen, there are the physical Home key (doubling as a fingerprint scanner), and the touch-sensitive Multitasking and Back keys. In contrast to most other Android makers out there, Samsung is refraining from using on-screen navigation buttons, leaving the entire 5.1" display available to system and third-party. We actually tend to appreciate this, since we don't like it when there's a thick, black bar taking up precious screen space, as it is on the new Nexus, One and Xperia smartphones. Of course, this benefit will become less important in the future, when more and more applications begin to take advantage of Android 4.4 KitKat's Immersive Mode, but at the current time, having every pixel of your screen available to your content is definitely a good thing. But back to the physical keys and their execution – the home button, as well as the volume rocker and the power/lock key all function really well. They are easy to find by touch alone (the power key could be a bit better in this respect), while they also have that nice, clicky feel, making them pleasant to use.
The volume rocker of the Samsung Galaxy S5 is occupying its traditional place on the left hand side of the phone. The same goes for the power/lock key that's found on the right hand side. The top edge is where you'll find the 3.5 mm headphone jack, as well as the IR blaster, while the bottom side houses the securely covered microUSB 3.0 port.
So, the Galaxy S5 features a microUSB 3.0 port – that's all very cool, but why does it have to be so tightly closed? Well, that's because the Galaxy S5 is water- and dust-resistant! With its IP 67 certification, Samsung's new flagship is completely protected against dust particles, while immersing it in water of up to 1 meter deep, for up to about 30 minutes, shouldn't cause any damage to the phone's internals. The GS5's main rival in this area is the Sony Xperia Z2, which sports IP 58 certification. What this means is that Sony's phone is not as perfectly secure as the GS5 when it comes to dust (although it still has a considerable degree of protection), but it can go deeper than 1 meter of water, and for longer periods at that. Still, we here at PhoneArena want you to know that we are in no way suggesting that you give these features a try! Just enjoy the comfort of knowing that you can safely put your phone on the table, with no danger of it being rendered useless, should you accidentally spill a glass of water (or something else) over it...
The back side of the Samsung Galaxy S5 is where the new, 16 MP camera resides. Naturally, the slightly protruding camera is accompanied by an LED flash, as well as the Samsung logo and the loudspeaker, but there's also something else... Right next to the LED flash is where we find a brand new feature – a dedicated heartrate sensor! Whether it works well and if it's more beneficial than all those apps claiming to detect your heartrate accurately, though, you'll get to know in the software section of the review.
As a whole, we commend Samsung for coming up with the so-called Glam design of the Galaxy S5. It's both a practical and good-looking solution that retains the main virtues of the company's traditional design, while giving a nice boost to the appearance aspect as well. And, when we factor in the added benefit of water- and dust-resistance, the Samsung Galaxy S5 shapes up as a truly-compelling offering from a design standpoint.
Display
Super AMOLED screen technology gets better; remains just as flashy as before.
Ah, these Super AMOLED screens... so controversial, yet so well-received. Yes, they are off. Yes, they are relatively dim... but when it comes to their vibrant colors and perfect black levels, these attributes seem to be enticing enough to make consumers want to hop on Sammy's bandwagon and enjoy those flashy visuals.
Well, the good news is that it seems Samsung is perfectly aware of all the weaknesses of its display technology, as the company is continuing to evolve and enhance the Super AMOLED panels it puts on its high-end smartphones with each new proposition. Thankfully, we're once again witnessing a step in the right direction, as the Galaxy S5 sports the best AMOLED display on a mobile phone we've seen to date.
Further increasing its brightness, the GS5's Super AMOLED screen now enters LCD territory, with maximum brightness reaching about 440 nits, as long as you have the 'Auto adjust screen tone' option activated. That's still a bit dimmer than the best LCD screens out there, which successfully surpass 500 nits, but it's still a rather big improvement over the Galaxy S4. As a result, outdoor visibility is actually pretty decent with this phone. However, while most manufacturers are mainly focusing their efforts on getting as much brightness as possible out of their screens, Samsung has also thought about the opposite thing, which is how dim its display can get. With the iPhone being an exception, the screens of most contemporary smartphones can't really get super-dark, making them not-so-pleasant to view in the dark (while in bed, for example). Well, the Samsung Galaxy S5's Super AMOLED screen has been designed in such a way that its brightness can go to an extremely low level – as low as just 2 nits! This makes the GS5 more than comfortable to view in the dark, even for longer periods of time, so you can easily read a book or watch some video without irritating your eyes.
Luckily, the Samsung Galaxy S5's display also has improved color balance and accuracy compared to its predecessor. Sadly, it's still far from being a well-balanced display. Once again, there are different display modes that you can choose between, all of which being more or less off from the reference values specified in the sRGB colorspace. To start with, this is yet another bluish AMOLED display, with blue and green colors having substantially more presence compared to red. In Standard display mode, the color temperature reaches around 8000 K (kelvin), which suggests some rather cold visuals. Switching to the Professional Photo display mode, things get substantially better, with the average temperature dropping to 7200 K, which is a decent figure, but still not close enough to the reference value of 6500 K. Typically, Delta E is also quite high. Measured using a grayscale, Delta E is about 7 in Standard mode and 6.1 in Professional Photo. When it comes to Delta E (represents the average color error / inaccuracy), the lower, the better. Basically, figures of up to 2 are considered awesome, figures of up to 5 are considered acceptable, though close to the danger zone, and, as you can guess – figures that are north of 5 suggest a considerable inaccuracy. So, you can imagine what this means for the Galaxy S5's Delta E values – things aren't looking very good, or rather – very accurate. At the same time, gamma gravitates around 2.25 - 2.3 (reference is 2.2), meaning that most things will appear just a tad darker tan they should – there's no other way, having in mind that both the blue and green colors are close to their reference levels, while red is lacking. Activating the so-called Cinema display mode makes the measured numbers just a bit better, but the display starts to look lifeless with its unfortunate lack of red color.
As usual with Super AMOLED displays, viewing angles are superb. Yes, there's some visible color alteration happening as you start tilting the display, but brightness and contrast barely budge. This is especially convenient if you have a bunch of friends alongside you and you're all watching a video or something else on your phone. Of course, having good viewing angles is also helpful in a variety of other cases, such as reading.
Display measurements and quality
Samsung Galaxy S5 360-Degrees View:
Update:
Read our
Galaxy S6 review
!
Recommended Stories