Samsung reportedly preparing Galaxy S5 Neo with new processor and improved front-facing camera
12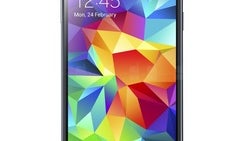 Where many mobile contenders release a handful of smartphones per year, Samsung is a rather different animal. The company pushes new handsets on an almost monthly basis, and with the
Galaxy J5 and J7
on the cusp of release, the Tizen maker is apparently prepping the roll-out of the Galaxy S5 Neo. The handset, according to a report on the matter, will look and feel much like the original
Galaxy S5
, but feature a new processor, revamped front-facing camera, and, perhaps most notably, a cheaper-than-flagship price point.
According to the folks at SamMobile, the Galaxy S5 Neo (SM-G903F) will pack a 5.1-inch Super AMOLED 1080 x 1920 display, 16 GB of (
probably
expandable) storage, and 2 GB of RAM. The primary camera will be a 16-megapixel offering, presumably the same one as found in the original S5, while the battery will pack the same 2800 mAh capacity.
The processor, however, will change from chip found in the Galaxy S5 as we know it. That 64-bit, octa-core
Exynos 7580 chip
leaked yesterday through benchmarks will apparently power the S5 Neo. Although it appears, on paper, as though it could get the job done, it would constitute a step down power-wise from the Galaxy S5's quad-core, 2.5 GHz Snapdragon 801.
The S5 Neo will reportedly weigh the same as the original S5, and share the same dimensions, but the front camera may be bumped to a 5-megapixel offering. This would place the S5 Neo's front shooter up alongside the Galaxy S6 and S6 edge in terms of performance, and also means that selfies will better show all of those lovely little blemishes on your face.
There'll supposedly be a dual-SIM variant of the device carrying the model number SM-G903FD, which would likely be released in countries like China, India and Russia. With Android 5.1 Lollipop off the bat, it should be fairly up-to-date on the software front, and since the Galaxy J5 and J7 will be
borrowing the TouchWiz UX
of the Galaxy S6 and S6 edge, it's plausible that the Galaxy S5 Neo will follow suit.
There's no word on a release as yet, but we'll keep you posted.